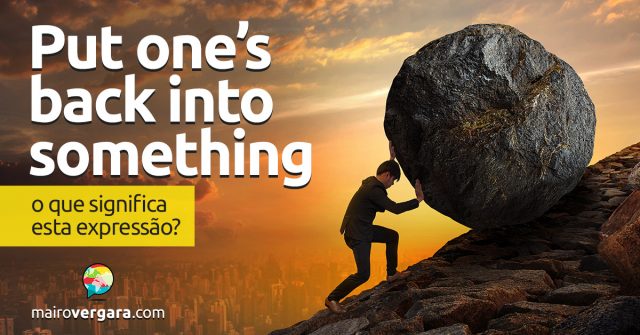 A frase put your back into it é usada com frequência como admoestação: Come on, put your back into it!, por exemplo. E, se você pensar um pouco sobre o sentido literal da frase put one's back into something – "colocar as costas em alguma coisa" –, o significado fica bastante claro. Tanto mais que a frase se parece com expressões que temos no português, como "meter os ombros" ou "meter os peitos" em alguma tarefa.
O significado, portanto, é justamente esse: "esforçar-se", "empenhar-se", "dar o máximo", "dar duro".
Note que a preposição into também pode dar lugar à mais simples to: put your back to it.
Vejamos algumas frases que ilustram bem como usar esta expressão idiomática. Como de costume, fica nossa recomendação: abra no seu smartphone ou computador o aplicativo Anki, selecione as frases de que mais gostar e anote-as para revisar mais tarde. Você bem sabe: só com bastante revisão é que se aprende qualquer coisa, a menos que você seja um Mike Ross ou Will Hunting da vida!
If we really put our backs into it, we could finish today.
Se realmente nos esforçarmos com isso, podemos terminar hoje.
You could dig this plot in an afternoon if you really put your back into it.
Você poderia cavar este canteiro em uma tarde, se realmente metesse os ombros na tarefa.
If you want to get that floor clean, you'll have to put your back into it.
Se você quiser que aquele chão fique limpo, terá de dar o seu máximo.
If you put your back into that report, you'll soon be done.
Se você se esforçar ao máximo com este relatório, logo acabará.
Come on, we need to get this car off the road. Put your back into it and push!
Vamos lá, precisamos tirar esse carro da estrada. Metam os peitos e empurrem!
It's clear that the legislators have put their backs into crafting this bill.
É óbvio que os legisladores se empenharam em criar este projeto de lei.
It just shows what can be achieved when people commit to something and put their backs into it.
Isso bem mostra o que pode ser alcançado quando as pessoas se empenham em algo e metem os ombros na tarefa.
We'll get the job finished today if we put our backs into it.
Acabaremos a tarefa hoje se nos esforçarmos.
I really put my back into it, you know?
Eu realmente me esforcei, sabe?
She can do it in six days' walking, if she puts her back to it.
Ela pode fazê-lo em seis dias de caminhada, se der duro.
When was the last time you put your back into something you really wanted to get done? Conte-nos nos comentários abaixo!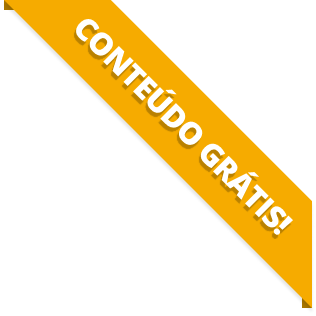 BAIXE O MATERIAL DO POST(PDF+MP3) PARA ESTUDAR QUANDO E COMO QUISER.