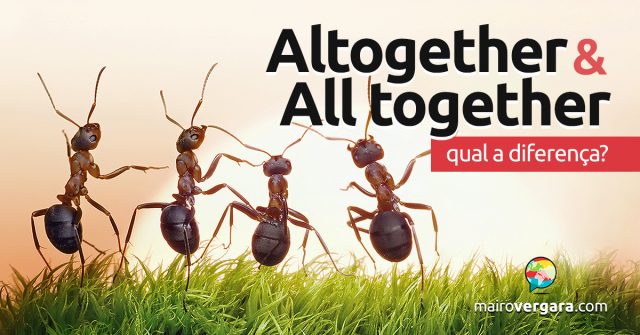 Os termos altogether e all together são frequentemente confundidos na escrita. Na fala, por outro lado, essa possibilidade nem se apresenta, uma vez que a pronúncia deles é igual.
Vejamos o que cada um significa. Altogether tem três sentidos: "completamente", "ao todo" e "no geral". Já all together quer dizer "todos(as) juntos(as)", como na frase they were all together there (eles estavam todos juntos lá).
Agora vamos aos exemplos contextualizados de altogether e all together. Antes de prosseguir, caso você não esteja a par de como utilizar o Anki para estudar estas frases, veja o tutorial completo do Anki — isso é fundamental para um aprendizado eficaz.
Altogether
1 – Primeiro, veja exemplos de altogether como "completamente":
I stopped seeing her altogether.
Eu parei de sair com ela completamente.
(O verbo "to see" aqui tem o sentido de estar saindo romanticamente com alguém.)
I'm not altogether sure that I'd trust him.
Eu não estou completamente certo de que eu confiaria nele.
After a while, I stop listening altogether.
Após um tempo, eu paro completamente de ouvir.
If we stop stigmatizing suicide altogether, where will we end up?
Se nós pararmos completamente de estigmatizar o suicídio, onde vamos parar?
2 – Agora, confira exemplos de altogether como "ao todo":
We were ten altogether.
Nós éramos dez, ao todo.
How many people altogether work in the same organization?
Quantas pessoas, ao todo, trabalham na mesma organização?
He had married several times and had forty-six children altogether.
Ele havia casado diversas vezes e tinha quarenta e seis crianças, ao todo.
So altogether it would take at least two years if everything went well.
Então, ao todo, levaria pelo menos dois anos, se tudo corresse bem.
3 – Altogether também pode significar "no geral" (ou pode-se dizer também "considerando tudo"):
Altogether it was a great evening.
No geral, foi uma noite ótima.
Altogether it can be quite time-consuming.
No geral, pode ser bastante moroso.
Altogether it wasn't the most successful show for us.
No geral, não foi o show mais bem-sucedido para nós.
Altogether it's one of my absolute favorite movies of all time.
No geral, é um dos meus filmes favoritos de todos os tempos.
(O adjetivo "absolute" aqui transmite uma ideia que não é comum expressarmos em português, nessa situação. Quer dizer que o filme está indubitavelmente incluído na lista de favoritos.)
All together
All together, como vimos, significa "todos(as) juntos(as)":
They arrived all together.
Eles chegaram todos juntos.
5000 people all together.
5000 pessoas todas juntas.
"Are you all together?" "Yes. Can you do a table for five?"
"Vocês estão todos juntos?" "Sim. Você pode arranjar uma mesa para cinco?"
Put your clothes all together in one pile and I'll wash them for you.
Coloque suas roupas todas juntas numa só pilha e eu vou lavá-las por você.
We all left together, and I remember walking all together to the kerb edge.
Nós todos saímos juntos e eu lembro de andarmos todos juntos para a borda do meio-fio.
The first episode is supposed to introduce the characters and why exactly they're all together.
O primeiro episódio deve introduzir os personagens e por que exatamente eles estão todos juntos.
Sports is an effective means to bring people all together to embrace peace and unity.
O esporte é um meio efetivo de reunir as pessoas todas juntas para abraçar a paz e a unidade.
É isso por hoje. Continue praticando com o Anki para realmente dominar o assunto. Espero que tenha curtido, compartilhe o post e até a próxima!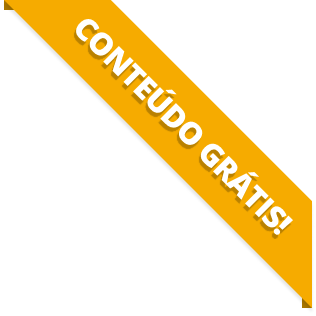 BAIXE O MATERIAL DO POST(PDF+MP3) PARA ESTUDAR QUANDO E COMO QUISER.