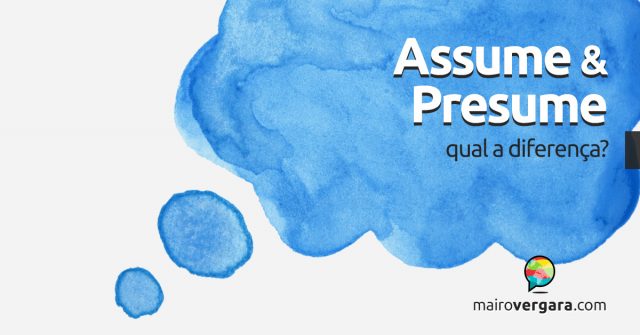 Os verbos assume e presume (equivalentes de "assumir" e "presumir") têm significados parecidos, e são motivo de confusão até para nativos. Vamos explorar, através de vários exemplos, cada significado de assume e presume na língua inglesa. Assim, você será capaz de usá-los corretamente.
Além de estudar os exemplos, recomendamos que você use o aplicativo Anki para revisá-los. Através dele, você poderá manter contato com o vocabulário e as estruturas encontradas, dando consistência a seu aprendizado.
Presume
1 – O primeiro significado de presume é "supor (que algo é verdadeiro) com base na probabilidade" — pode também se tratar duma suposição categórica, mas isso constitui a minoria dos casos. Veja os exemplos:
Two of the journalists went missing and are presumed dead.
Dois dos jornalistas desapareceram e são presumidos mortos.
I presumed that the man had been escorted from the building.
Eu presumi que o homem havia sido escoltado do prédio.
We mustn't presume anything, Lucas.
Nós não devemos presumir nada, Lucas.
The argument presumes that only one person can do the work.
O argumento presume que só uma pessoa pode fazer o trabalho.
The argument presumes one will prevail over another.
O argumento presume que um vai prevalecer sobre o outro.
2 – O segundo uso de presume é "ser audacioso o suficiente (para fazer algo)". Nesse caso, traduz-se geralmente como "atrever-se" ou "ter a pretensão/presunção/audácia". Confira os exemplos:
Kindly don't presume to issue me orders in my own house.
Gentilmente, não se atreva a dar-me ordens em minha própria casa.
I would never presume to dictate issues of style and form to you, dear sir.
Eu jamais me atreveria a ditar questões de estilo e forma à você, caro senhor.
I wouldn't presume to advise someone as clever as you.
Eu não me atreveria a aconselhar alguém tão esperto como você.
Assume
1 – Assume pode significar "supor (que algo seja verdade ou exista) sem se ter provas". O verbo "assumir" pode servir o mesmo propósito:
Topics which assume detailed knowledge of local events.
Tópicos que assumem conhecimento detalhado de eventos locais.
They were assumed to be foreign.
Eles foram assumidos como estrangeiros.
(Literalmente é "[…] assumidos serem estrangeiros".)
For some reason they assumed this would be won by the conservatives.
Por alguma razão, eles assumiram que isso seria ganho pelos conservadores.
It is reasonable to assume that such changes have significant social effects.
É sensato assumir que tais mudanças tenham efeitos sociais significativos.
2 – O segundo uso de assume é "tomar ou passar a ter (poder ou responsabilidade)".
He assumed full responsibility for all organizational work.
Ele assumiu total responsabilidade por todo o trabalho organizacional.
The author assumes full responsibility for what he writes.
O autor assume total responsabilidade pelo que ele escreve.
The rebels assumed control of the capital.
Os rebeldes assumiram o controle da capital.
Residents of the United States have assumed control of the continental term "America."
Residentes dos Estados Unidos assumiram o controle do termo continental "América".
3 – Assume pode ainda significar "passar a ter, a apresentar ou adquirir (determinada aparência, aspecto, atitude ou postura)":
Militant activity had assumed epidemic proportions.
A atividade militante havia assumido proporções epidêmicas.
It is that last hazard that has assumed epidemic proportions recently.
Aquele último perigo é que assumiu proporções epidêmicas recentemente.
It began to assume outsize dimensions.
Começou a assumir dimensões enormes.
Suddenly this infectious intestinal disease assumes epidemic proportions.
De repente essa doença intestinal infecciosa assume proporções epidêmicas.
Chegamos ao fim. Espero que você tenha curtido, compartilhe o post, deixe sugestões e dúvidas nos comentários e até mais!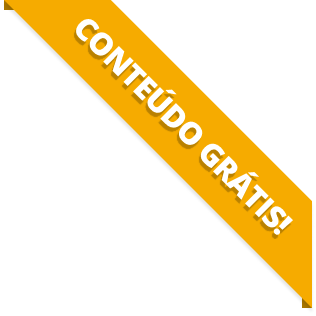 BAIXE O MATERIAL DO POST(PDF+MP3) PARA ESTUDAR QUANDO E COMO QUISER.