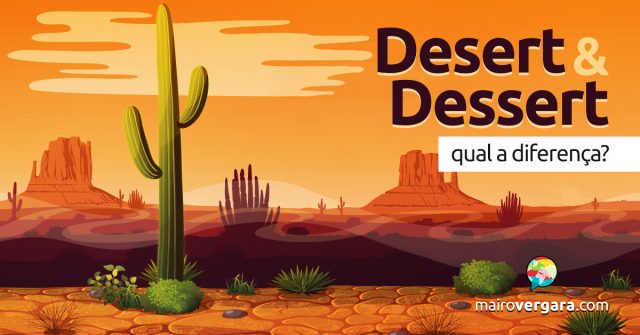 A diferença entre desert e dessert é algo básico. Se você já teve um contato mínimo com a língua, deve saber que desert equivale a "deserto" e que dessert significa "sobremesa". Para quem não têm isso muito bem fixado, o post de hoje vem trazer um ponto final à questão. Mesmo os que o têm, poderão aprender bastante com os exemplos de desert e dessert em contexto, que trazemos.
Para que você tire proveito máximo das frases de exemplo abaixo, recomendamos o Anki. Através dele, você garante que o vocabulário e as estruturas usadas nos exemplos entrem na sua memória de longo prazo. Veja o tutorial completo do Anki.
Desert
1 – Desert equivale a "deserto", palavra que funciona como substantivo (significando "uma região árida, coberta por um manto de areia") ou adjetivo (com sentido de "vazio, pouco frequentado, ermo, solitário"):
The desert of the Sinai Peninsula is a harsh place.
O deserto da península do Sinai é um lugar severo.
Drought and deforestation are turning fragile grasslands into desert.
Seca e desmatamento estão vertendo paisagens frágeis em desertos.
He survived the crash by landing in the biggest sand dune in the desert.
Ele sobreviveu a queda pousando na maior duna de areia do deserto.
Most of this area is desert or desertified sand suitable only for grazing.
A maior parte desta área é deserto ou areia desertificada, adequada apenas para pastagem.
Overgrazing has created desert condition.
Sobrepastoreio criou uma condição de deserto.
I looked at the scorching desert sand as the silvery moon was cooling it.
Eu olhei para a areia escaldante do deserto, enquanto a lua prateada a esfriava.
When I feel stressed, I want to lie down in warm desert sand.
Quando eu me sinto estressado, eu quero deitar em areia quente do deserto.
2 – Desert também equivale ao verbo "desertar", que significa "abandonar, ausentar-se, despovoar":
We feel our public representatives have deserted us.
Nós sentimos que nossos representantes públicos nos desertaram.
His customers deserted his food kiosk and his wife left him.
Seus clientes desertaram seu quiosque de comida e sua esposa o deixou.
Those were dark times as friends deserted him and fans shunned him.
Aqueles foram tempos sombrios, à medida que amigos o desertaram e fãs o evitaram.
Near the end of the story, deserted by his wife, he returns to descend into alcoholism.
Próximo ao fim da história, desertado pela esposa, ele torna a descender ao alcoolismo.
Dessert
1 – Agora veja dessert em seu único sentido, "sobremesa":
The waiter asked us if we'd like to order a dessert.
O garçom nos perguntou se gostaríamos de pedir uma sobremesa.
This chestnut pudding is a rich dessert with a festive flavor.
Este pudim de castanha é uma rica sobremesa com um sabor festivo.
We finished off with a dessert of honey and nuts.
Nós finalizamos com uma sobremesa de mel e castanhas.
We had mousse for dessert.
Nós tínhamos mousse para sobremesa.
Espero que tenha curtido o post de hoje. Se foi útil para você, compartilhe com seus colegas. Deixe qualquer dúvida nos comentários e até mais!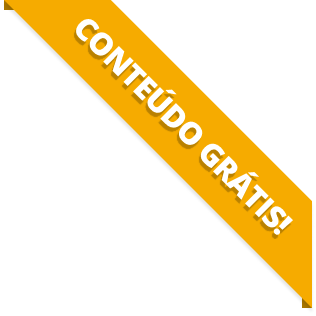 BAIXE O MATERIAL DO POST(PDF+MP3) PARA ESTUDAR QUANDO E COMO QUISER.