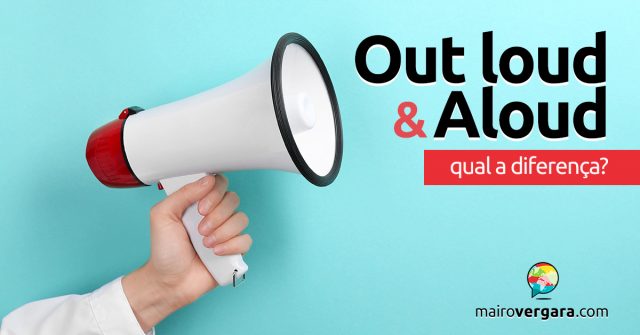 Hoje veremos a diferença entre aloud e out loud, dois termos muito recorrentes no inglês. Teremos muitos exemplos na prática e, a melhor maneira de usá-los, como sempre ressaltamos, é com o Anki. Por isso, se você ainda não conhece esse fantástico programa de revisão, veja nosso tutorial completo do Anki antes de continuar.
Pois bem. Aloud e out loud são praticamente sinônimos. Ambos podem ser equivalentes de "em voz alta" ou "alto". Ou seja, aloud e out loud servem para dizer que uma pessoa está produzindo um som — seja falando, cantando ou até chorando — com um volume elevado.
E qual é a diferença? A maior diferença é que aloud é uma palavra mais antiga e mais formal, enquanto out loud é bastante coloquial e só pode mesmo ser usada em situações informais.
Agora, a única maneira de conseguir usar aloud e out loud corretamente, na prática, é ver muitos exemplos em contexto. O que veremos a seguir, portanto, é exatamente isso. Você deve estudar os exemplos com a ajuda das traduções e, para ter uma boa absorção, ler e ouvir as frases algumas vezes. Além disso, como dito no início, use o Anki para revisar e memorizar efetivamente o novo vocabulário aprendido.
Aloud
Seguem exemplos de aloud — as traduções serão "alto" e "em voz alta":
He read the letter aloud.
Ele leu a carta em voz alta.
I used to read it aloud to my little brother.
Eu costumava lê-lo em voz alta para meu irmãozinho.
(O pronome "it" ali refere-se a algo mencionado anteriormente na conversa ou visível na cena do diálogo. O pronome "o", presente em "lê-lo", faz o mesmo papel de "it", nesse caso.)
The name of each crew member and passenger was read aloud.
O nome de cada membro da equipe e passageiro foi lido em voz alta.
They wrote essays, or lectures, or sermons and they read them aloud.
Eles escreviam redações, ou palestras, ou sermões, e eles liam-nas em voz alta.
Proud of himself and unable to contain his joy, he began to read the letter aloud.
Orgulhoso dele mesmo e incapaz de conter sua alegria, ele começou a ler a carta em voz alta.
He wept aloud.
Ele chorou alto.
They cried aloud in sorrow.
Eles choraram alto, de tristeza.
She wept aloud, the room filled with her cries of pain.
Ela chorou alto, a sala cheia de seus gritos de dor.
Miranda was weeping aloud with the infant in her arms.
Miranda estava chorando alto, com a criança em seus braços.
The students cannot talk aloud within the premises of the library.
Os estudantes não podem conversar alto dentro das instalações da biblioteca.
Loud
Agora, confira os exemplos de out loud:
Don't cry out loud!
Não chore alto!
She laughed out loud.
Ela deu risada alto.
I groaned out loud again.
Eu gemi alto novamente.
I always said these words out loud.
Eu sempre falava em voz alta estas palavras.
I read it out loud in my room.
Eu li-o em voz alta, no meu quarto.
(Como em um exemplo anterior, aqui o pronome "o" faz o papel de "it".)
The two young men laughed out loud.
Os dois jovens riram alto.
You read a book that will make you laugh out loud and make you feel good.
Você lê um livro que vai fazer você rir alto e fazer você sentir-se bem.
We laughed out loud at this, which is more than we can say about the film.
Nós rimos alto disso, o que é mais do que nós podemos dizer sobre o filme.
I sometimes learn my lines on public transport muttering them out loud to myself.
Eu às vezes aprendo minhas falas no transporte público, sussurrando-as em voz alta, para mim mesmo.
("lines" aqui tem o sentido de "falas", "diálogos", embora possa significar "linhas" também, em outros contextos.)
Curtiu conhecer aloud e out loud? Continue a acompanhar o site e compartilhe o post com outros aprendizes. Bons estudos e até a próxima!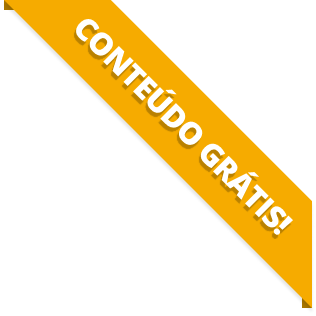 BAIXE O MATERIAL DO POST(PDF+MP3) PARA ESTUDAR QUANDO E COMO QUISER.