Os termos some e any tem funções parecidas e podem ser facilmente confundidos. Mas existe uma diferença clara entre eles, que estudaremos em detalhes aqui, com vários exemplos na prática.
Em primeiro lugar, some e any são similares porque ambos servem para designar uma quantidade incerta de algo. A frase he didn't do any of those things quer dizer "ele não fez qualquer/nenhuma daquelas coisas", e he didn't do some of those things quer dizer "ele não fez algumas daquelas coisas".
Nesses dois exemplos, você já pode ter percebido a diferença. Acontece que o termo any sugere que a quantidade em questão é zero, enquanto some sugere que a quantidade é maior que zero.
Outra diferença, que veremos nos exemplos mais adiante, é que any é usado em perguntas onde se espera uma resposta negativa. Some é usado em perguntas onde se espera uma resposta positiva.
Antes de vermos as explicações detalhadas e os exemplos, é importante que você conheça o Anki, para aproveitar de verdade o post. O Anki é um fantástico programa de revisão, ferramenta obrigatória no aprendizado de uma língua, que nos ajuda a memorizar definitivamente tudo o que aprendemos. Confira o tutorial completo do Anki e saiba mais.
Any
1 – Veremos aqui duas maneiras de usar any. Esta primeira é justamente a que já vimos: any indica uma quantidade igual a zero, ou ainda, é usado numa pergunta onde se espera uma resposta negativa. As traduções podem ser, nesse caso, "nenhum" e "qualquer":
Aren't there any of those things left?
Não restou nenhuma daquelas coisas?
(Tradução bem literal: "não há nenhuma de aquelas coisas restantes?".)
I don't need any of those.
Eu não preciso de nenhum desses.
My best friend never does any good acts.
Meu melhor amigo nunca faz qualquer ato de bondade.
I don't see any reason why this one would be different.
Eu não vejo nenhuma razão porque este seria diferente.
I am unable to perform any of the tasks.
Eu sou incapaz de desempenhar qualquer das tarefas.
We weren't even talking about any of his own political aspirations.
Nós não estávamos nem falando de quaisquer das aspirações políticas dele.
Has the Joker ever done any good deeds?
O Coringa já fez qualquer ato de bondade?
2 – O segundo uso de any, que vemos agora, é exatamente igual ao da palavra "qualquer", no sentido de "algo escolhido aleatoriamente dentro de um grupo":
Any bookstore will do.
Qualquer livraria vai servir.
It eats into any meagre profits we make.
Consome quaisquer míseros lucros que fazemos.
The villain of any story is often the most compelling character.
O vilão de qualquer história é frequentemente o personagem mais interessante.
I don't think you will have any problem with it.
Eu não acho que você vai ter qualquer problema.
(A tradução de "with it" seria "com [algo mencionado anteriormente]". Como não sabemos que algo é esse, a frase em português faz mais sentido sem o objeto "with it".)
She rationalizes any bad thing she does.
Ela racionaliza qualquer coisa ruim que ela faz.
Some
1 – Vejamos agora some. Primeiro, some ao indicar uma quantidade maior do que zero — a tradução é "algum", nesse caso:
Tina had some free time on her planner today.
Tina tinha algum tempo livre no planejador dela hoje.
There's still some wine in the bottle.
Ainda há algum vinho na garrafa.
Have some more vegetables.
Coma mais alguns vegetais.
There must be some mistake.
Tem de haver algum erro.
It was with some surprise that I heard the news.
Foi com alguma surpresa que eu ouvi a notícia.
We've known each other for some years now.
Nós conhecemos um ao outro já faz alguns anos.
("for some years now" seria literalmente "por alguns anos agora".)
Please buy me some chocolates and wine on your way home.
Por favor, compre-me alguns chocolates e vinho no seu trajeto para casa.
2 – Por fim, temos some usado em perguntas onde uma resposta positiva é esperada:
Do you want some coffee?
Você quer um pouco de café?
Do you want some of my fries?
Você quer um pouco das minhas batatas fritas?
Can I have some of those artichokes, please?
Posso comer um pouco daquelas alcachofras, por favor?
Would you like some milk in your coffee?
Você gostaria de um pouco de leite em seu café?
Didn't you borrow some books of mine?
Você não pegou emprestado alguns livros meus?
Chegamos ao final. Qualquer dúvida ou sugestão, convido-o a comentar abaixo. Lembre-se de compartilhar o post, bons estudos e até mais!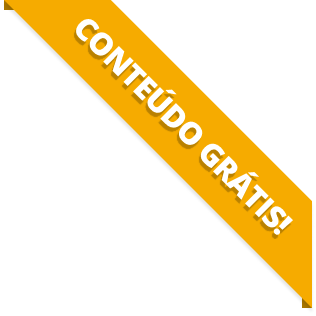 BAIXE O MATERIAL DO POST(PDF+MP3) PARA ESTUDAR QUANDO E COMO QUISER.