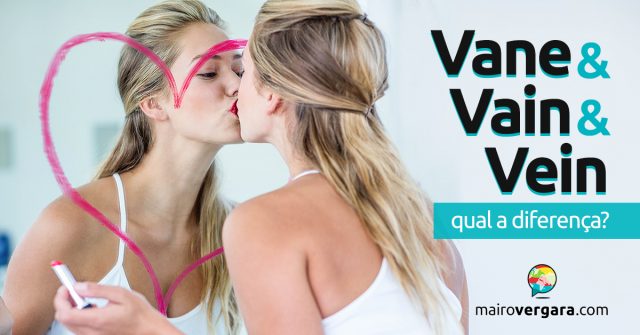 Vane, vain e vein têm algo muito importante em comum: a pronúncia. Todas elas são ditas da mesma forma: /veɪn/. Mas a similaridade entre esses termos termina aqui. Vamos descobrir – e treinar e praticar – a diferença entre as três palavras.
Vane é um termo bastante específico: significa pá ou palheta (como as pás de uma turbina, por exemplo), ou seja, lâminas que são movidas por vento ou água e são partes de um maquinário. Já vain tem dois sentidos distintos: um deles é "vaidoso" ou "orgulhoso", e o outro, "inútil", "vão". Por fim, vein é "veia" – tanto no sentido literal, de veia por onde corre o sangue, como no sentido de estilo.
Antes de prosseguir, conheça o Anki, um programa de revisão perfeito para acelerar a sua aquisição de vocabulário. Aprenda a usar o Anki junto às frases de exemplo que trazemos, através do tutorial completo que fizemos a respeito.
Vane
1 – Vane tem o sentido de "pá".
Any tears in the vanes were mended.
Quaisquer danos às pás foram consertados.
The giant vanes of the turbines swivel to search for wind.
As pás gigantes da turbina giram em busca de vento.
They derive their energy from the action of blades or vanes that spin.
Eles derivam sua energia da ação das lâminas ou pás que giram.
When the vane was set at the middle position, the airflow rate increased by 19.0%.
Quando a pá foi colocada na posição central, a taxa de fluxo de ar aumentou em 19%.
Vain
1 – Vain com sentido de "vaidoso", "orgulhoso".
Their flattery made him vain.
A adulação deles o deixou vaidoso.
Not to sound vain, but I looked really hot.
Não quero parecer vaidosa, mas eu estava muito linda.
And don't be too vain to ask for help along the way.
Não seja orgulhoso demais e peça ajuda no caminho.
They all agree he is arrogant and selfish and vain.
Eles todos concordam que ele é arrogante e egoísta e vaidoso.
2 – Vain com sentido de "inútil".
A vain attempt to tidy up the room.
Uma tentativa inútil de arrumar o quarto.
The vain hope of finding work.
A esperança vã de encontrar trabalho.
I took several deep breaths in a very vain attempt to calm myself.
Eu dei vários suspiros profundos em uma tentativa muito inútil de me acalmar.
Many even stayed in the vain hope of catching a glimpse of their idol.
Muitos ficaram, em uma tentativa inútil de vislumbrar o seu ídolo.
Vein
1 – Veia (biologia).
The larvae enter the veins of the portal system and are carried to the liver.
A larvas entram nas veias do sistema porta e são levadas ao fígado.
The veins merge to carry blood to the inferior vena cava.
As veias se fundem para levar sangue à veia cava inferior.
The renal vein, renal pelvis, and ureter were free of tumor.
A veia renal, a pelve renal e a uretra estavam livres de tumores.
He felt the adrenaline course through his veins.
Ele sentiu a adrenalina correr por suas veias.
2 – Veia (estilo).
It was in a similar vein to the 'Dear Bill' letters.
Era num estilo similar às cartas "Querido Bill".
He closes his article in a somewhat humorous vein.
Ele concluiu seu artigo de uma forma um tanto humorística.  
In a different vein Abu Tammam wrote most of his verses about historical events.
Em um estilo diferente, Abu Tamman escreveu a maioria de seus versos sobre eventos históricos.
Se você curtiu saber mais sobre vane, vain e vein, compartilhe o post com seus colegas. Comente abaixo qualquer dúvida ou sugestão e até mais!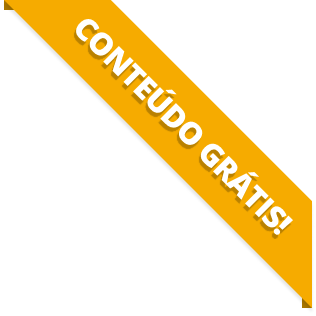 BAIXE O MATERIAL DO POST(PDF+MP3) PARA ESTUDAR QUANDO E COMO QUISER.