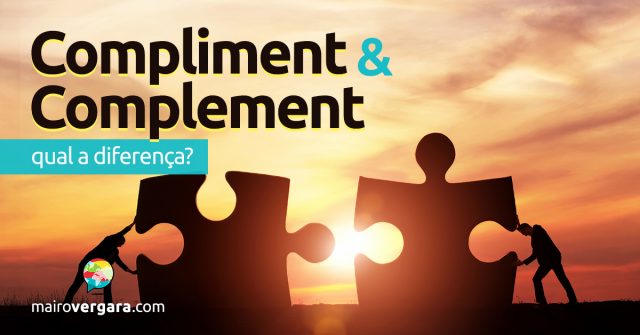 Confundir as palavras compliment e complement, principalmente na escrita, é um erro comum. Mas apesar de similares na escrita e fala, elas são muito distintas semanticamente, o que torna fácil saber quando usar uma ou outra.
Compliment é usada em três sentidos: "elogio", "elogiar" e "cumprimento". Complement, por outro lado, possui quatro: "complemento", "complementar", "conjunto" e "tripulação". Viu como são diferentes?
Agora, para que você internalize esses sentidos e torne-se capaz de usar corretamente compliment e complement, trazemos uma série de exemplos contextualizados. Para que você saiba como usar os exemplos da melhor forma, leia nosso breve tutorial sobre o Anki, uma ferramenta de revisão indispensável no aprendizado de línguas.
Compliment
1 – Primeiro, veja exemplos de compliment no sentido de "elogio":
She paid me an enormous compliment.
Ela fez-me um enorme elogio.
I was paid a very sincere compliment this weekend.
Eu recebi um elogio muito sincero essa semana.
It was also a compliment to the artists themselves.
Foi também um elogio aos próprios artistas.
My compliments on your cooking.
Meus elogios à sua culinária.
My compliments on their effort in this tournament.
Meus elogios aos esforços deles neste torneio.
2 – Agora, compliment como "cumprimento" (saudação que expressa cortesia ou reverência):
Your host sends his compliments and asks that we hurry.
Teu anfitrião envia seus cumprimentos e pede que nós apressemo-nos.
Carry my compliments to your kinsmen.
Leve meus cumprimentos aos teus parentes.
Leslie brought friendship goals to the next level with her compliments.
Leslie levou metas de amizade ao próximo nível com seus cumprimentos.
3 – Como último sentido de compliment, temos "elogiar":
He complimented Erika on her appearance.
Ele elogiou Erika sobre sua aparência.
Ask yourself what people tend to compliment you on the most.
Pergunte-se sobre o que as pessoas mais tendem a elogiar você.
I want to start off by complimenting this website.
Eu quero começar elogiando este website.
It seriously means a lot to me to hear you compliment my writing so much.
Realmente significa muito pra mim ouvir você elogiar tanto minha escrita.
Complement
1 – Veja exemplos de complement como "complemento":
Local ales provide the perfect complement to fine food.
Cervejas locais oferecem o complemento perfeito para comida requintada.
VoB will be a complement to your existing phone, not its complete replacement.
VoB vai ser um complemento ao teu telefone atual, não seu substituto completo.
The private economy has long been considered a complement to the State sector.
A economia privada há muito é considerada um complemento ao setor estatal.
2 – Agora, veja complement como "conjunto":
At the moment we have a full complement of staff.
No momento, nós temos um conjunto completo de funcionários.
Dr. Reid was accompanied by a full complement of civil servants.
O Dr. Reid foi acompanhado por um conjunto completo de servidores públicos.
This will require a full complement of diplomatic, political and military efforts.
Isso vai exigir um conjunto completo de esforços diplomáticos, políticos e militares.
3 – Complement também pode significar "tripulação":
Almost half the ship's complement of 322 were wounded.
Quase metade da tripulação de 322 do navio foi ferida.
The ship's complement is 210 crew with 13 officers.
A tripulação do navio é 210 de equipe com 13 oficiais.
Each ship will have a complement of typically 1,200, including 600 air crew.
Cada navio vai ter uma tripulação de tipicamente 1.200, incluindo 600 de pessoal de vôo.
4 – Por fim, complement pode equivaler ao verbo "complementar":
A classic blazer complements a look that's smart or casual.
Um blazer clássico complementa um visual que é elegante ou casual.
Its old fashioned appearance is complemented by modern design extras.
Sua aparência à moda antiga é complementada por extras de design moderno.
Here, its earthy quality complements a traditional design.
Aqui, sua qualidade terrena complementa um design tradicional.
The extras complement the film without being overkill.
Os extras complementam o filme sem serem excessivos.
E aí, curtiu aprender mais essa diferença? Diga-nos o que achou nos comentários, e fique à vontade para deixar sugestões também.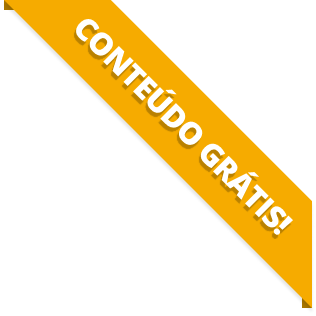 BAIXE O MATERIAL DO POST(PDF+MP3) PARA ESTUDAR QUANDO E COMO QUISER.