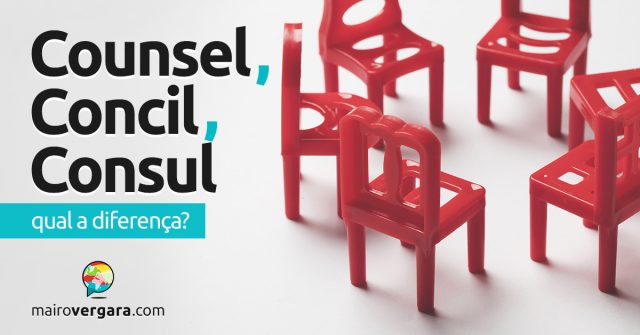 As palavras counsel, council e consul têm significados completamente diferentes. São bastante similares na escrita, ainda assim, e a pronúncia de duas delas (counsel e council) é igual. No decorrer do post veremos os sentidos de cada uma, junto a várias frases de exemplo.
Antes de prosseguir, quero recomendar que você conheça o Anki. Sempre indicamos o uso desse programa para melhor aproveitamento das frases de exemplo. Clique aqui para ver o tutorial.
Counsel
1 – Counsel pode significar "conselho" ou "aconselhamento":
With wise counsel a couple can buy a home that will be appreciating in value.
Com aconselhamento sábio, um casal pode comprar uma casa que vai aumentar em valor.
For the public, simple counsels of more patience are not enough.
Para o público, conselhos simples de mais paciência não são suficientes.
Sometimes it is better to seek counsel from a stranger.
Às vezes, é melhor procurar conselho de um estranho.
He sought counsel on how to do improvisational comedy.
Ele buscou aconselhamento sobre como fazer comédia de improvisação.
2 – Counsel também funciona como o verbo "aconselhar":
He was counselled by his supporters to return to Germany.
Ele foi aconselhado por seus apoiadores a retornar para a Alemanha.
I would expect police officers to counsel the drivers on what is to be acquired.
Eu esperaria que os oficiais de polícia aconselhassem os motoristas sobre o que deve ser adquirido.
It's time to stop counselling these young people.
É hora de parar de aconselhar esses jovens.
It would also help to counsel families on making informed decisions.
Também ajudaria a aconselhar famílias a tomarem decisões informadas.
Council
1 – Concil significa "conselho", mas desta vez no sentido de "uma reunião de pessoas para deliberarem sobre assuntos particulares":
An official human rights council.
Um conselho oficial de direitos humanos.
South Africa would ably represent the continent on the council.
A África do Sul habilmente representaria o continente no conselho.
He went on to call on the council officials to also support the campaign.
Ele prosseguiu a convocar os oficiais do conselho para apoiar a campanha.
He is on the council of the Albert Hall.
Ele está no conselho do Albert Hall.
This marked the first time Ireland had served on the council since 1981.
Isso marcou a primeira vez que a Irlanda havia servido no conselho desde 1981.
Consul
1 – Consul, por sua vez, é simplesmente o equivalente de "cônsul" — funcionário de uma embaixada ou de um consulado:
The British consul in Israel.
O cônsul Britânico em Israel.
British consul Donald Holder likes the city, too.
O cônsul Britânico Donald Holder gosta da cidade, também.
Chegamos ao fim. Lembre-se de compartilhar o post, deixe sua dúvida/comentário logo abaixo e até mais!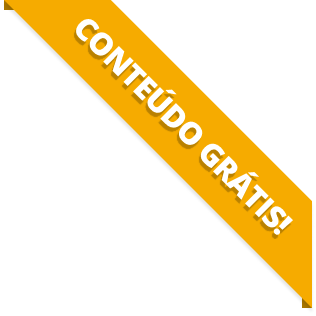 BAIXE O MATERIAL DO POST(PDF+MP3) PARA ESTUDAR QUANDO E COMO QUISER.