No post de hoje vamos falar sobre uma dúvida de estudantes brasileiros, mas também de nativos do inglês: qual a diferença entre every day e everyday?
Pois bem, se você não sabia, há sim muita diferença entre esses dois termos e veremos isso abaixo, junto com alguns exemplos para que fique claro para você. E para que você treine bastante e retenha o que leu aqui, sugiro colocar todos os exemplos no Anki, ferramenta de repetição espaçada sobre o qual você encontra informações aqui.
Every day e everyday soam exatamente iguais na fala, mas não tem o mesmo sentido. Então, como eu disse no início do post, não é de se admirar que até nativos se confundam tanto com elas.
Vamos analisar every day. Aqui, temos duas palavras – every, que quer dizer "cada/todo" e day, que quer dizer "dia". Então, every day quer dizer "cada/todo dia". Já everyday quer dizer "comum", "diário", "habitual" ou "padrão". Percebe que a diferença é grande? Então se ligue nos exemplos abaixo para entender, na prática, como usar every day e everyday.
Every day I feel a little better.
Todo dia eu me sinto um pouco melhor.
I go to the park every day.
Eu vou ao parque todo dia.
But people do it all across the globe every day.
Mas as pessoas fazem isso pelo globo todo dia.
But the real point is this: You need to think and act like you are selling your business, every day.
Mas o ponto real é esse: você precisa pensar e agir como se estivesse vendendo seu negócio, todo dia.
His owner says he's excited to go to work every day.
O dono dele diz que ele está animado em ir ao trabalho todo dia.
In both our cases, every day spent off school was a day spent playing video games.
Em ambos nossos casos, todo dia gasto fora da escola foi um dia jogando vídeo game.
I have to work every day this week except Friday.
Eu tenho que trabalhar todo dia essa semana, exceto sexta-feira.
Agora, exemplos com everyday:
These shoes are great for everyday wear.
Esses sapatos são ótimos para uso diário.
You shouldn't wear an everyday outfit to the wedding.
Você não deveria usar uma roupa do dia-a-dia para o casamento.
Don't use the everyday dishes – it's a special occasion.
Não use a louça do dia-a-dia, é uma ocasião especial.
It's sweaty foot season, so this week on Kinja Co-Op, we're on the hunt for the best everyday men's socks.
É época de pés suados, então essa semana no Kinja Co-Op, nós estamos à caça das melhores meias de dia-a-dia para homens.
For most Brazilians, everyday crime is a much more imminent threat than terrorism.
Para a maioria dos brasileiros, o crime diário é uma ameaça muito mais iminente do que o terrorismo.
When Hirohito spoke, few could understand him because he used a language so formal that it was unintelligible to everyday people.
Quando Hirato falou, poucos puderam entendê-lo porque ele usou uma linguagem tão formal que era ininteligível para as pessoas comuns.
Entendeu a diferença entre every day e everyday? Comente conosco o que achou e se já conhecia essas palavras. Lembre-se de compartilhar esse material com outros estudantes de inglês!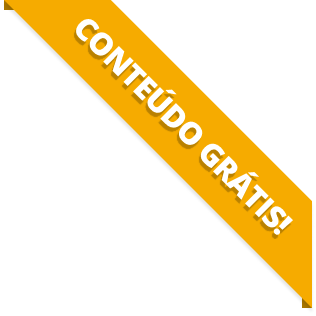 BAIXE O MATERIAL DO POST(PDF+MP3) PARA ESTUDAR QUANDO E COMO QUISER.