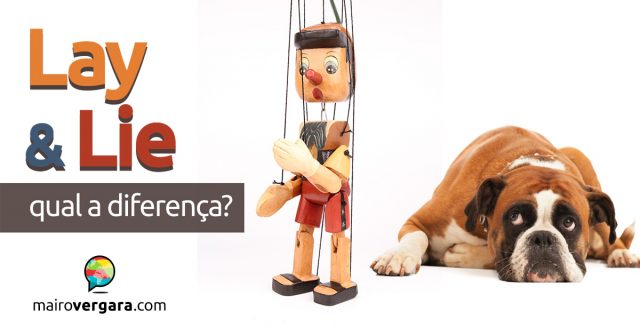 Acho que o post de hoje vai ser do interesse de muita gente, já que vamos falar sobre dois verbos que causam bastante confusão no inglês: lay e lie. Muita gente, inclusive nativos,  se perde nesse verbos, porque eles são bem parecidos. Mas hoje você vai, de uma vez por todas, tirar todas as suas dúvidas. Antes de irmos às explicações, clique aqui para ler nosso post completo do Anki e entender como tirar o melhor proveito dessa ferramenta nos seus estudos.
Bem, lay e lie têm sentidos diferentes. Simplificando, lay significa colocar ou posicionar algo em algum lugar e lie significa descansar ou ficar em uma posição horizontal. Então:
You lie down on the sofa, and you lay down a book.
Você deita-se no sofá, e você coloca um livro (em algum lugar).
Veja que acima coloquei "em algum lugar" entre parênteses porque em português a frase precisa desse complemento. Em inglês não.
You lay something down, people lie down by themselves.
Você coloca algo (em algum lugar) e pessoas deitam-se por elas mesmas.
Isto quer dizer que lie é um verbo intransitivo e descreve uma ação que não precisa de um objeto. E lay é uma ação que precisa de um objeto – você coloca algo (em algum lugar). Mas, se é fácil assim, por que tanta confusão? Bem, acima vimos exemplos do presente dos verbos lay e lie. Quando pensamos no passado é que a coisa complica.
Preste bem atenção: o passado simples do verbo lie é lay, escrito assim, exatamente como o verbo lay no presente. E o passado de lay? É laid.
O particípio dos dois verbos também causa confusão, pois muitas pessoas não estão familiarizadas com a forma lain (particípio de lie). O particípio de lay é laid. Então:
To lie – lay – lain
To lay – laid – laid
Vamos então analisar algumas frases com lay em vários tempos verbais:
I lay my book on the table every night before turning out the light.
Eu coloco meu livro na mesa toda noite antes de desligar a luz.
When Sabine comes home every afternoon, she lays her coat on the chair by the door.
Quando Sabine vem pra casa toda tarde, ela coloca seu casaco na cadeira perto da porta.
Marsha laid the triplets in the playpen while she cooked dinner.
Marsha colocou os trigêmeos no cercado enquanto ela cozinhava o jantar.
(Lembre-se que o passado simples de"lay" é "laid".)
I distinctly remember laying my keys on the kitchen counter.
Eu claramente lembro de colocar minhas chaves no balcão da cozinha.
I laid my book on the table last night.
Eu coloquei meu livro na mesa ontem à noite.
I will lay my book on the table tonight.
Eu irei colocar meu livro na mesa hoje à noite.
I am laying my book on the table right now.
Eu estou colocando meu livro na mesa agora mesmo.
I have laid my book on the table every night for years.
Eu tenho colocado meu livro na mesa todas as noites por anos.
(Acima, temos o particípio de "lay": "laid".)
Agora, vamos ver algumas frases com lie:
I lie here every day.
Eu me deito aqui todo dia.
I lay here yesterday.
Eu me deitei aqui ontem.
(Aqui, "lay" é o passado simples de "lie".)
I will lie here tomorrow.
Eu me deitarei aqui amanhã.
I am lying here right now.
Eu estou me deitando aqui agora.
I have lain here every day for years.
Eu me deitei aqui todos os dias por anos.
(Repare bem na forma do particípio de "lie" que é "lain".)
My headache was so intense yesterday that I had to lie down before dinner.
Minha dor de cabeça estava tão intensa ontem que eu tive que me deitar antes do jantar.
Hector lay on the beach all morning.
Hector deitou na praia a manhã toda.
The reports were lying on my desk this morning.
Os relatórios estavam (deitados) na minha mesa essa manhã.(Lembra que eu disse que "lie" tem o sentido de "deitar-se" mas também de "estar numa posição horizontal"? É este o caso acima.)
Yesterday Juan lay on his sofa watching television for three hours.
Ontem Juan deitou no seu sofá assistindo TV por três horas.
Ah! Lembre-se de não confundir o verbo lie que mostramos no post com o verbo lie que significa mentir. Eles são escritos da mesma forma, mas tem passados e sentidos diferentes.
Se você gostou do post, comente e compartilhe!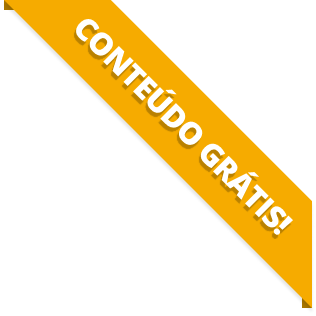 BAIXE O MATERIAL DO POST(PDF+MP3) PARA ESTUDAR QUANDO E COMO QUISER.