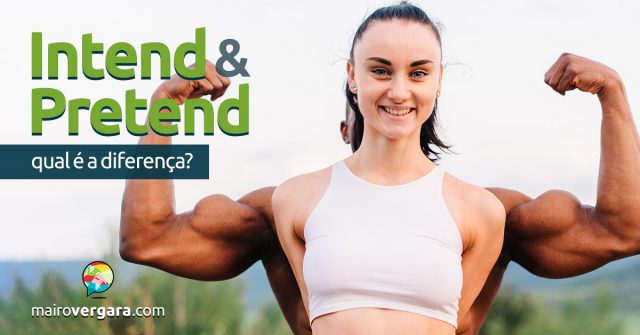 O post de hoje vai falar sobre duas palavras que muitos falantes de língua portuguesa fazem confusão: pretend e intend. Esses dois termos são o que chamamos de false friends (ou falso cognato, em português), que são palavras em dois idiomas estrangeiros que parecem ou soam familiares, mas tem um sentido muito diferente uma da outra. À primeira vista, o que você acha que pretend significa? E intend? Bem, vamos confirmar logo abaixo.
Pretend é um dos falsos cognatos mais confusos para os falantes de língua portuguesa, porque parece com o verbo pretender, em português. Só que pretend é um verbo que quer dizer fingir. Se queremos dizer que pretendemos ir à praia no final-de-semana, aí sim, usamos intend, que quer dizer justamente isso: pretender.
Antes de vermos alguns exemplos com pretend e intend, lembre-se de ler nosso tutorial completo do Anki, caso ainda não o tenha feito, para poder saber como usar essa maravilhosa ferramenta de repetição espaçada em seus estudos.
Começaremos com alguns exemplos com o verbo pretend no presente. Lembre-se que essa palavra que dizer fingir:
We were never going to make the marriage work, so why pretend?
Nós nunca íamos fazer o casamento funcionar, então por que fingir?
I'm sorry, but I can't just sit back and pretend nothing happened.
Me desculpe, mas eu não posso apenas me sentar e fingir que nada aconteceu.
It was useless to pretend innocence.
Era inútil fingir inocência.
Como pretend é um verbo regular, seu passado é pretended. Vamos ver alguns exemplos:
She closed her eyes and pretended to be asleep.
Ela fechou seus olhos e fingiu estar dormindo.
He pretended he didn't mind, but I knew that he did.
Ele fingiu que não se importava, mas eu sabia que sim.
I pretended that I'd forgotten it was his birthday.
Eu fingi que eu tinha esquecido que era aniversário dele.
Abaixo, alguns exemplos de pretend na forma contínua:
They're pretending they're astronauts again.
Eles estão fingindo que eles são astronautas de novo.
The little girl was pretending to be a lion.
A menininha estava fingindo que era um leão.
(Acima temos o passado contínuo, que mostra que algo foi feito durante algum tempo no passado.)
She's not really hurt – she's only pretending.
Ela não está realmente machucada, ela está apenas fingindo.
Bem, agora que vimos vários exemplos com pretend, vamos ver com intend, que tem o sentido de pretender fazer algo:
What do you intend to do about this?
O que você pretende fazer sobre isso?
I intend using the report as evidence to support my case.
Eu pretendo usar o relatório como evidência para sustentar meu caso.
We intend to go to Australia next year.
Nós pretendemos ir para a Austrália ano que vem.
I've heard that she intends to leave the company.
Eu ouvi que ela pretende deixar a empresa.
Exemplos de intend no passado:
He intended to tell her exactly what had happened.
Ele pretendia dizer a ela exatamente o que tinha acontecido.
I'm sorry – no offense was intended.
Me desculpa, nenhuma ofensa foi pretendida.
She wondered what he intended by that statement.
Ela se perguntava o que ele pretendia com aquela declaração.
I spent much more than I intended to.
Eu gastei muito mais do que eu pretendia.
Gostou de saber da diferença entre pretend e intend? Você fazia essa confusão? Conte para a gente! O que acha de compartilhar o post com outros estudantes de inglês, para que eles também saibam sobre os false friends?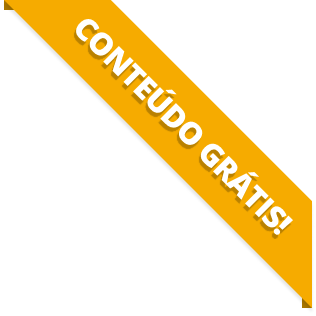 BAIXE O MATERIAL DO POST(PDF+MP3) PARA ESTUDAR QUANDO E COMO QUISER.