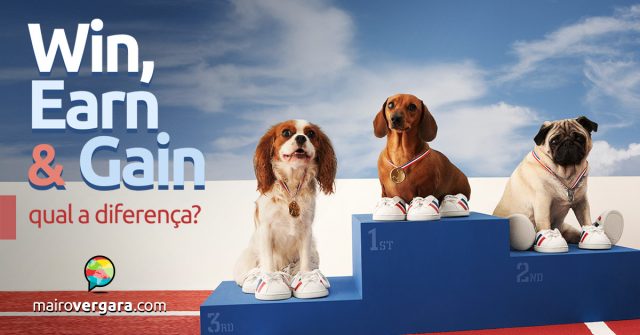 Resolvemos fazer um artigo sobre as diferenças entre os verbos win, earn e gain porque são três palavras que podemos traduzir como "ganhar". Mas existem circunstâncias diferentes em que usamos cada uma delas e que você verá abaixo, junto com exemplos para ilustrar.
Antes das explicações e exemplos, sugiro que você entre neste link aqui para ler nosso tutorial completo do Anki e entender como essa ferramenta de repetição espaçada pode te ajudar a aprender inglês.
A palavra win é usada quando ganhamos um torneio, competição, eleição, briga, etc:
My soccer team won the game 3 to 1.
Meu time de futebol ganhou o jogo por 3 a 1.
I want to win the lottery!
Eu quero ganhar na loteria!
John won a prize in the science competition.
John ganhou um prêmio na competição de ciências.
Who do you think will win the next election?
Quem você acha que ganhará a próxima eleição?
He won the Tour de France last year.
Ele ganhou a Tour de France ano passado.
How does it feel to have won the gold medal?
Como você se sente por ter ganhado a medalha de ouro?
Agora, se você perceber, verá que nos exemplos abaixo usamos earn no sentido de ganhar ou receber dinheiro:
Sarah is a famous lawyer; she earns a lot of money.
Sarah é uma advogada famosa, ela ganha muito dinheiro.
He earns nearly £20,000 a year.
Ele ganha quase 20.000 Libras por ano.
I'm not rich, but I earn a decent salary.
Eu não sou rico, mas eu ganho um salário decente.
My bank account earns 2% interest per month.
Minha conta no banco ganha 2% de juros por mês.
The movie earned £7 million on its first day.
O filme ganhou 7 milhões de Libras no seu primeiro dia.
She was earning good money at the bank.
Ela estava ganhando um bom dinheiro no banco.
Já com a palavra gain temos duas possibilidades: usamos no sentido de aumento de peso, valor, altura, etc ou no sentido de algo ganhar mais qualidade ou sentimento.
Os primeiros exemplos são de gain como aumento:
I've gained five pounds since I stopped exercising.
Eu ganhei cinco libras desde que eu parei de me exercitar.
Is she pregnant? It looks like she's gained some weight.
Ela está grávida? Parece que ela ganhou um pouco de peso.
Jack's car gained speed as he drove down the mountain.
O carro de Jack ganhou velocidade enquanto ele dirigia montanha abaixo.
Os exemplos abaixo são de gain no sentido de gradualmente ganhar algo, geralmente uma qualidade ou sentimento:
She has gained a reputation as a good communicator.
Ela ganhou uma reputação de uma boa comunicadora.
Many of his ideas have gained popular support.
Muitas das ideias dele ganharam apoio popular.
This is an opportunity to gain experience in a work environment.
Essa é uma oportunidade de ganhar experiência em um ambiente de trabalho.
Outro uso do verbo gain é no sentido de conseguir poder ou independência de algo:
Radical left-wing parties gained control of local authorities.
Partidos de esquerda radical ganharam controle das autoridades locais.
After gaining independence in 1957, it was renamed 'Ghana'.
Depois de ganhar a independência em 1957, ela foi renomeada "Gana".
Conte para a gente o que achou do artigo abaixo e, se gostou, compartilhe com outros estudantes de inglês.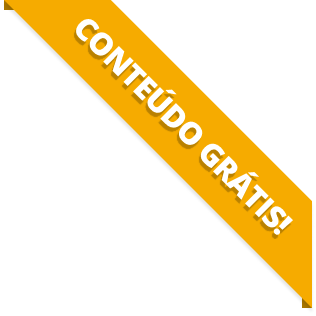 BAIXE O MATERIAL DO POST(PDF+MP3) PARA ESTUDAR QUANDO E COMO QUISER.