Assim como não é preciso muita imaginação para relacionar a palavra inglesa ramp à portuguesa "rampa", também não é difícil de lembrar o que significa o phrasal de hoje: "aumentar" ou "intensificar".
Por que não é difícil? Ora, pense num gráfico de duas dimensões qualquer — a relação do dólar com o real, digamos. Se a linha que indica o dólar sobe, ela forma uma "rampa" no gráfico, e indica um "aumento" do dólar.
Se a linha no gráfico de vendas mensais de uma empresa sobe, temos também uma "intensificação" ou "aumento". No inglês, você pode usar a palavra increase, como também a mais coloquial ramp-up. Note o uso do hífen entre ramp e up, o que mostra que trata-se de um substantivo.
Assim, pois, temos ramp up: "aumentar, intensificar"; e ramp-up, "aumento, intensificação".
Um segundo significado de ramp up, bem mais raro, é o de "exagerar" algo — geralmente usa-se num contexto de investimento e quer dizer exagerar custos, ganhos etc.
Vejamos alguns exemplos dos dois sentidos em ação.
Como sempre, não deixe de anotar algumas das frases dadas abaixo em um bloco de repetição do famigerado Anki, nosso software de revisão favorito.
1 – "Intensificar", "aumentar".
The company announced plans to ramp up production to 10,000 units per month to meet demand.
A empresa anunciou planos de intensificar a produção até 10 mil unidades por mês a fim de corresponder à demanda.
The strength of the pound sterling has ramped up the cost of imported materials.
A força da libra esterlina aumentou o custo de materiais importados.
The company spent millions of pounds ramping up its marketing in the US.
A empresa gastou milhões de libras intensificando sua publicidade nos EUA.
Producers can quickly ramp up production to prevent any shortages.
Produtores podem rapidamente intensificar a produção a fim de impedir uma escassez qualquer.
The level of violence is ramping up.
O nível de violência está aumentando.
Security has been ramped up across the entire country.
A segurança foi intensificada através do país inteiro.
Art galleries are ramping up their online presence.
Galerias de arte estão intensificando sua presença online.
The factory ramped up production to meet the increased demand.
A fábrica intensificou a produção a fim de corresponder à maior demanda.
What else has been ramped up a little bit in the new version?
O que mais foi aumentado um pouquinho na nova versão?
2 – Ramp up também tem o sentido de "fazer parecer maior do que é" ou "exagerar" (geralmente um custo ou valor qualquer). É especialmente usado em contextos financeiros.
To ramp up a share price during a takeover bid is unacceptable.
Exagerar um preço de ação durante um lance de aquisição é inaceitável.
Investors should be wary of comments posted on financial chat sites which may just be trying to ramp up share prices.
Investidores devem ficar atentos com comentários postados em sites de bate-papo financeiro, os quais podem estar somente tentando exagerar preços de ações.
They ramped up the costs for political reasons.
Eles exageraram os custos por motivos políticos.
O que achou do post de hoje? Qualquer dúvida ou observação, não hesite, deixe o seu comentário aí!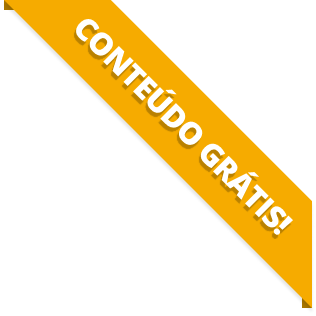 BAIXE O MATERIAL DO POST(PDF+MP3) PARA ESTUDAR QUANDO E COMO QUISER.