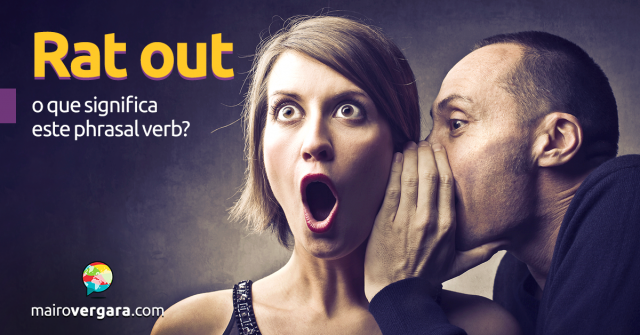 Hoje venho com mais um phrasal verb que talvez soe um pouco estranho para você. Rat out usa o verbo rat, uma palavra comumente usada como substantivo, significando rato ou ratazana. Junto com a partícula out, temos o phrasal verb rat out que tem dois sentidos. O primeiro é dedurar alguém e o segundo, usado de forma bastante informa na fala, é desistir. Antes de irmos para os exemplos de rat out, lembre-se de colocá-los no Anki para que o phrasal verb comece a fazer parte de sua rotina diária de estudos. Leia nosso tutorial completo do Anki aqui, caso você tenha alguma dúvida de como utilizá-lo.
1 – Rat out no sentido de dedurar alguém:
Melody is always ratting out her mischievous classmates to her teacher.
Melody está sempre dedurando seus colegas brincalhões para sua professora.
(Ratting é a forma contínua de rat.)
I can't believe you ratted me out! I thought we were friends!
Eu não posso acreditar que você me dedurou! Eu achei que nós fôssemos amigos!
(Ratted é o passado simples de rat.)
If James will rat out his friends, his punishment will not be so severe.
Se James dedurar seus amigos, sua punição não será tão severa.
The witness ratted out the criminal so that he could get the "Wanted" 
reward.
A testemunha dedurou o criminoso para que pudesse ganhar o prêmio de "procurado".
When Joe saw his co-worker taking money from the cash register, he ratted
 him out to his boss.
Quando Joe viu seu colega de trabalho pegando dinheiro do caixa, ele o dedurou para seu chefe.
(Perceba que no exemplo acima o phrasal verb está separado pelo pronome objeto him. Toda vez que o pronome for um objeto, essa separação será obrigatória.)
2 – Rat out no sentido de desistir:
My sister ratted out on us right before the movie started.
Minha irmã desistiu de nós logo antes do filme começar.
(No caso acima, a irmã não desiste literalmente das pessoas, mas sim dos planos de assistir um filme.)
She is unreliable and always rats out on plans that we have made.
Ela não é confiável e sempre desiste dos planos que nós tínhamos feito.
We were going to be business partners, but he ratted out on the opportunity.
Nós íamos ser parceiros de negócios, mas ele desistiu da oportunidade.
Mrs. Smith became too busy and ratted out on her volunteer position.
A senhora Smith ficou muito ocupada e desistiu de sua posição voluntária.
Mike always says "yes" to social plans, but then he always rats out at the
 last minute.
Mike sempre diz "sim" para eventos sociais, mas então ele sempre desiste no último minuto.

Acredito que o phrasal verb de hoje tenha sido interessante por não ser muito comum, então, deixe nos comentários o que achou de rat out. Compartilhe o post, caso tenha gostado.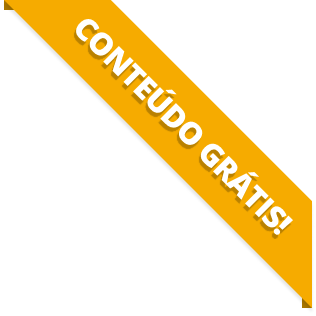 BAIXE O MATERIAL DO POST(PDF+MP3) PARA ESTUDAR QUANDO E COMO QUISER.