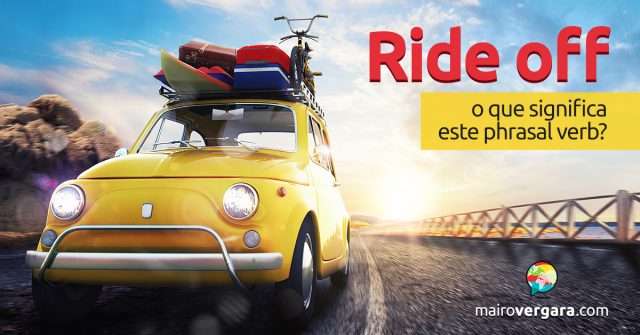 Ride off é um phrasal verb que tem o sentido de "partir", "ir embora". Mas além disso, ele implica o uso de um veículo na situação. Usa-se ride off geralmente quando a pessoa vai embora num transporte, seja uma moto, carro, ou mesmo — e certamente o caso quando se usava ride off antigamente — uma montaria. Confira um exemplo:
Betty said good-bye and rode off.
Betty disse adeus e partiu.
No exemplo, a tradução não deixa claro que a pessoa partiu num veículo, mas a frase original sim. Em algum caso, o falante até pode usar ride off sem essa condição, para efeito cômico, irônico ou poético, mas no geral, ela é assumida necessariamente.
Seguem mais exemplos de uso de ride off. Pra ficar realmente craque nesse phrasal verb, é só praticar com as frases e colocar todas no Anki; veja o tutorial do Anki, caso não conheça esta incrível ferramenta de revisão.
We rode off, each one in a different direction.
Nós partimos, cada um em uma direção diferente.
At the end of the film, the two of them ride off into the sunset.
Ao final do filme, os dois partem ao pôr do sol.
Then he rode off faster than the wind.
Então ele partiu mais rápido que o vento.
Fans gave him a loud ovation as he rode off.
Fãs deram-no uma alta ovação, enquanto ele partia.
Brad Pitt looks gaunt in a grey bomber jacket before riding off on a BMW motorcycle in LA.
Brad Pitt aparenta esquelético em uma jaqueta bomber cinza, antes de partir numa moto da BMW, em LA.
Imagine the photos of you two riding off in a vintage Volkswagen Beetle.
Imagine as fotos de vocês dois partindo em uma clássica Volkswagen Beetle.
Last we saw of her, she was riding off in a car with a white cross painted on the rear windshield.
Da última vez que a vimos, ele estava partindo em um carro com uma cruz branca pintada no para-brisa traseiro.
I'd get extremely drunk and ride off in the car with him.
Eu ficaria extremamente bêbado e partiria no carro com ele.
Ficamos por aqui. Espero que tenha curtido, compartilhe o post e até a próxima!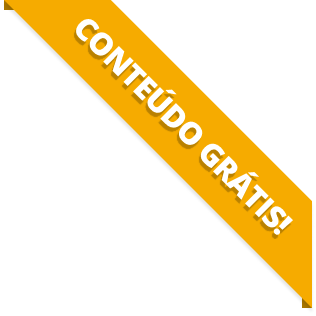 BAIXE O MATERIAL DO POST(PDF+MP3) PARA ESTUDAR QUANDO E COMO QUISER.