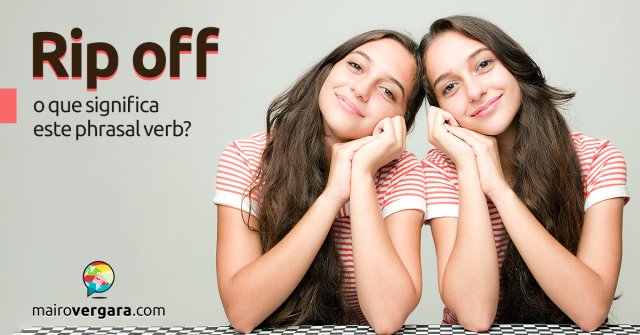 Talvez você já tenha ouvido falar do phrasal verb rip off, que é uma expressão versátil e que pode ser usada em quatro diferentes situações. Antes de te falar sobre seus sentidos, gostaria de lembrar da importância da prática quando estamos estudando um idioma estrangeiro. Recomendo que você use o Anki para essa prática, pois é uma ferramenta super eficiente e totalmente gratis. Saiba mais sobre o Anki clicando aqui.
Bem, o primeiro sentido de rip off é fraudar, enganar, explorar (no mau sentido) algo ou alguém. Rip off também é usado no sentido de roubar, geralmente algo de dentro de um carro. Remover algo rapidamente e remover algo de algum lugar, rasgando ou arrancando também são sinônimos de rip off. Vamos aos exemplos para que você entenda na prática o uso desse phrasal verb.
1 – Abaixo temos exemplos de rip off como fraudar, enganar:
That tour was such a rip off, because we only got to see three or four things!
Aquela tour foi tanta enganação, porque nós só pudemos ver três ou quatro coisas!
(Perceba que no exemplo acima rip off está como um adjetivo.)
My meal last night was expensive and not that tasty. What a rip off!
Minha refeição noite passado foi cara e não muito saborosa. Que enganação!
(No exemplo acima temos a expressão rip off como um substantivo.)
The car rental place ripped me off even though I filled the tank with gas when I brought the car back.
A locadora de carros me enganou, embora eu tenha enchido o tanque com gasolina quando eu levei o carro de volta.
(No exemplo acima temos rip off no passado – ripped off – sendo separado pelo objeto da frase me.)
2 –Nos exemplos abaixo, rip off vem no sentido de roubar:
His car was ripped off when he left it overnight in the parking garage.
O carro dele foi roubado quando ele o deixou durante a noite no estacionamento.
If you leave your car unlocked, it might get ripped off.
Se você deixar seu carro destrancado, ele pode ser roubado.
The burglars ripped off my car before the police heard the alarm.
Os ladrões roubaram meu carro antes que a polícia escutasse o alarme.
3 – Agora, rip off como remover algo rapidamente:
If you will just rip off the bandaid it won't hurt so badly.
Se você apenas remover rapidamente o band-aid, não vai doer tanto.
My mom always says if you rip off the tape quickly, it won't peel any paint off the wall.
Minha mãe sempre diz que se você remover a fita rapidamente, não vai descascar nenhuma tinta da parede.
Rip off that price tag so she won't see how much we paid for the picture frame.
Remova rapidamente aquela etiqueta de preço para que ela não veja quanto nós pagamos pela moldura.
4 – Finalmente, rip off no sentido de remover algo arrancando ou rasgando:
Jed's sticker was stuck to his shirt, so he ripped it off before he put it in the washer.
O adesivo do Jed estava preso à sua camiseta, então ele arrancou antes de colocá-la na máquina de lavar.
Why don't you rip off that coupon and we can use it at the restaurant?
Por que você não arranca aquele cupom e podemos usá-lo no restaurante?
The thief ripped off the tag before the store owner could tell that he had stolen it.
O ladrão arrancou a etiqueta antes que o dono da loja pudesse dizer que ele tinha roubado.
Pronto! Agora você tem muito material para estudar o phrasal verb rip off e incorporá-lo ao seu vocabulário em inglês. Se gostou, comente aqui e compartilhe o post.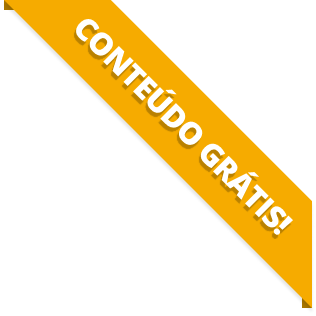 BAIXE O MATERIAL DO POST(PDF+MP3) PARA ESTUDAR QUANDO E COMO QUISER.