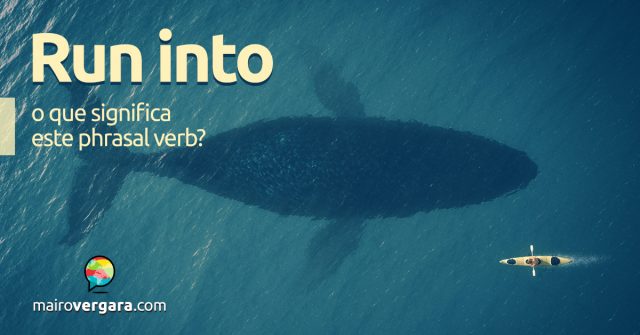 Estudantes de inglês muitas vezes se esforçam para aprender phrasal verbs, uma grande parte faz buscas incessantes por algum tipo de método ou regra que possam seguir para alcançar o objetivo. O que muitos não se dão conta, é que para realmente aprender e internalizar essas expressões de modo que fiquem naturais em seu vocabulário, é necessário se expor e ter o máximo de contato possível com as estruturas. Aprender os phrasal verbs aumenta a sua fluência em inglês, pois aumenta sua compreensão e consequentemente, torna a maneira como você se expressa mais natural a um ouvido nativo.
O phrasal verb que vamos ver hoje é run into, que pode ter dois significados: bater ou se chocar em algo ou alguém sem querer, e também encontrar alguém ou algo por acaso.
Antes de irmos para os exemplos de hoje, é importante que você saiba usá-los de modo eficiente. Sempre recomendamos em nossos posts o uso de uma ferramenta chamada Anki. A ferramenta faz parte da família dos programas que usam o sistema de repetição espaçada, e o Anki atualmente é em nossa opinião, a melhor ferramenta do tipo, pois além de ser muito simples e eficiente, é totalmente grátis para Android e PC. Para entender melhor o que é o Anki e como baixar, instalar e usar, leia o nosso tutorial completo aqui.
Primeiro vamos ver alguns exemplos de uso de run into no sentido de bater, chocar-se com algo ou alguém:
He was texting on his phone while walking and he ran into a street sign.
Ele estava mandando uma mensagem enquanto andava e bateu em uma placa.
(Note que aqui ran é o passado de run. Logo, ran into = bateu.)
Peter ran into a tree when he was driving, he's in hospital.
Peter bateu em uma árvore enquanto estava dirigindo. Ele está no hospital.
(Novamente vemos o passado do verbo run, neste exemplo. Então se no presente temos run into, o passado será ran into.)
I drove off the road and ran into a tree.
Saí da estrada e bati numa árvore.
I didn't mean to run into you. I'm sorry.
Não queria bater em você. Me desculpe.
Mary ran into the fence and scraped her elbow.
Mary bateu na cerca e raspou seu cotovelo.
Veja agora os exemplos de run into transmitindo a ideia de se deparar ou  encontrar por acaso:
I love it when I run into friends at the park. We always stop to chat.
Adoro quando me deparo com amigos no parque. Sempre paramos para conversar.
We ran into some old friends at the bar.
Encontramos por acaso alguns velhos amigos no bar.
I ran into my English teacher at the movies last night.
Encontrei por acaso minha professora de inglês no cinema ontem à noite.
I ran into a quaint restaurant outside of town.
Encontrei por acaso um restaurante pitoresco fora da cidade.
It has been lovely seeing you. I hope we run into each other again soon!
Foi maravilhoso te ver. Espero que nos encontremos de novo em breve!
Isso é tudo por hoje pessoal, espero que tenham gostado, e se você achou a dica do post útil, não deixe de compartilhar. Caso você queira praticar seu listening enquanto revisa suas frases no Anki, deixaremos um link para download dos áudios dos exemplos no final do post, bons estudos e até a próxima!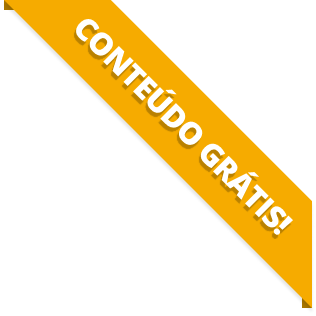 BAIXE O MATERIAL DO POST(PDF+MP3) PARA ESTUDAR QUANDO E COMO QUISER.