Olá! O phrasal verb de hoje, run up, tem alguns sentidos bem distintos. Um deles é acumular uma dívida; outro, aumentar o preço de algo. Ainda pode ser costurar alguma coisa, como uma peça de roupa. Ou correr ou ir em direção a alguém. Por fim, erguer algo, especialmente hastear uma bandeira.
Para que essa diferença fiquei mais clara, vamos estudar esses termos em contexto. Antes de prosseguir, conheça o Anki, um programa de revisão perfeito para acelerar a sua aquisição de vocabulário. Aprenda a usar o Anki junto às frases de exemplo que trazemos, através do tutorial completo que fizemos a respeito.
1 – Run up no sentido de acumular dívidas.
He ran up debts of $153,000.
Ele acumulou uma dívida de 153 mil dólares.
She ran up huge bills at the florist.
Ela acumulou grandes dívidas no florista.
We ran up a huge bill staying in that luxury resort in Las Vegas.
Nós acumulamos uma grande dívida ficando naquele resort de luxo em Las Vegas.
Apparently, he ran up a lot of credit card debts that he couldn't pay off.
Aparentemente, ele acumulou muitas dívidas no cartão de crédito que não podia pagar.
2 – Run up no sentido de aumentar o preço.
That offer will run up the price of the stock.
Aquela oferta aumentará o preço da ação.
The craze for this company's stock will run up its price.
O entusiasmo pelas ações desta companhia vai aumentar o seu preço.
News of the company doubling production of their very popular tablet device has run their shares up to record highs.
A notícia de que a companhia duplicou a produção do seu tablete mais procurado aumentou o preço das ações a valores recordes. 
A rumor about higher earnings ran the price of the computer stocks up early in the afternoon.
O rumor sobre lucros mais altos aumentou o preço do estoque de computadores no início da tarde.
3 – Run up no sentido de costurar.
I'll run up a dress for you.
Vou fazer um vestido para você.
I can run up some new curtains for the kitchen.
Eu posso costurar cortinas novas para a cozinha.
I'm sure she can run up a costume for you.
Tenho certeza de que ela pode fazer uma fantasia para você.
The seamstress ran up a party dress in one afternoon.
A costureira fez um vestido de festa em uma tarde.
4 – Run up no sentido de correr ou ir em direção a alguém.
I ran up to the mailman and said hello to him.
Eu corri até o carteiro e o cumprimentei.
He ran up to her leaving me standing on the track.
Ele correu até ela, me deixando sozinho na pista.
Jack ran up to her, grasped her, squeezed her.
Jack correu até ela, a agarrou e apertou. 
5 – Run up no sentido de hastear uma bandeira.
Harry ran the flag up the flagpole each morning.
Harry hasteou a bandeira no mastro todas as manhãs.
Will you please run up the flag today?
Você pode, por favor, hastear a bandeira hoje?
Let's run up the flag in time for the holiday.
Vamos hastear a bandeira a tempo para o feriado.
Make sure the flag does not touch the ground as you run it up in the mornings.
Certifique-se de que a bandeira não toca o chão quando for hasteá-la pelas manhãs.
Se você curtiu saber mais sobre run up, compartilhe o post com seus colegas. Comente abaixo qualquer dúvida ou sugestão e até mais!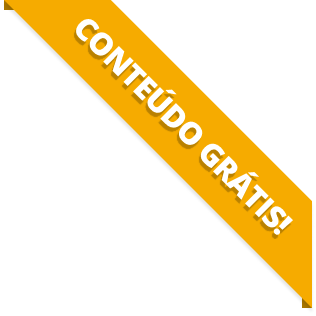 BAIXE O MATERIAL DO POST(PDF+MP3) PARA ESTUDAR QUANDO E COMO QUISER.