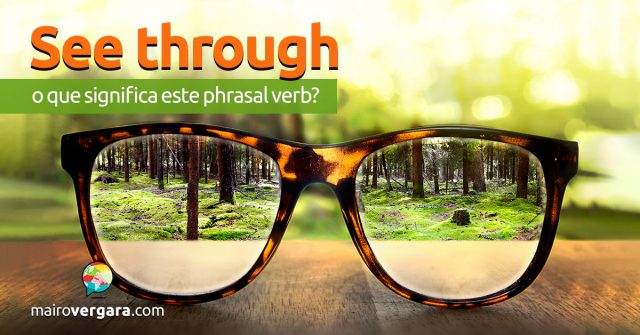 See through é um phrasal verb interessante, com três sentidos bem diferentes um do outro. Para cada um deles, vamos apresentar frases de exemplo para que você veja como usar see through na prática. E para praticar mesmo, use o Anki. Se não souber o que é nem como usar o Anki, clique aqui.
Bem, usamos see through quando queremos dizer que sabemos que algo não é verdade e que não iremos ser enganados por aquilo. Não há uma tradução exata, mas pelo contexto você vai entender essa maneira de usarmos see through. Esse phrasal verb  também é usado como continuar a fazer algo até terminar, especialmente se for algo ruim ou difícil. Por fim, para falarmos sobre ajudar alguém a sobreviver ou passar por algo ruim também podemos usar see through. Vamos aos exemplos?
1 – See through como quando queremos dizer que sabemos que algo não é verdade e que não iremos ser enganados por aquilo. Perceba que não há uma tradução exata para este sentido, portanto, ela vai variar de acordo com a frase para dar mais sentido em português:
We can all see through your little game, Adam.
Nós conseguimos perceber seu joguinho, Adam.
I'm not fooled that easily. I can see right through you.
Eu não me deixo enganar facilmente. Eu consigo "ver o verdadeiro você".
You can't fool me anymore. I can see through you and all your tricks.
Você não me engana mais. Eu consigo enxergar você além e todos os seus truques.
This plan is designed to make money for you, not to help people. I can see through it! I'm not a fool!
Esse plano é desenhado para fazer dinheiro para você, não para ajudar pessoas. Eu posso perceber isso! Eu não sou boba!
She saw through his excuse as an effort to put the blame on someone else.
Ela entendeu a desculpa dele com um esforço em culpar outra pessoa.
We saw through his superficial charm.
Nós conseguíamos enxergar além de seu charme superficial.
2 – See through como continuar a fazer algo:
Having come this far, she was determined to see things through.
Tendo chegado tão longe, ela estava determinada a continuar as coisas.
Mary is prepared to see the project through.
Mary está preparada para continuar o projeto.
It's going to be an unpleasant experience, but I hope you'll see it through.
Será uma experiência desagradável, mas eu espero que você continue.
Despite health problems, she saw the project through.
Apesar de problemas de saúde, ela continuou o projeto.
3 – See through como ajudar alguém a passar por um momento difícil:
I have enough savings to see me through a month without work.
Eu tenho economias suficientes para me sustentar/ajudar por um mês sem trabalhar.
We'll see you through until you finish college.
Nós iremos te ajudar/sustentar até você terminar a faculdade.
I saw the reorganization through and then I left the company.
Eu ajudei na reorganização e então eu deixei a empresa.
They had enough food to see them through the winter.
Eles tinham comida o suficiente para sustentar-lhes pelo inverno.
Se tiver qualquer comentário ou dúvida a respeito do phrasal verb see through, escreva abaixo nos comentários. Lembre-se de compartilhar o artigo com outros entusiastas do inglês para que eles também tenham acesso ao nosso material de alta qualidade!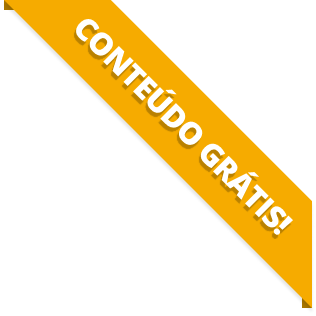 BAIXE O MATERIAL DO POST(PDF+MP3) PARA ESTUDAR QUANDO E COMO QUISER.