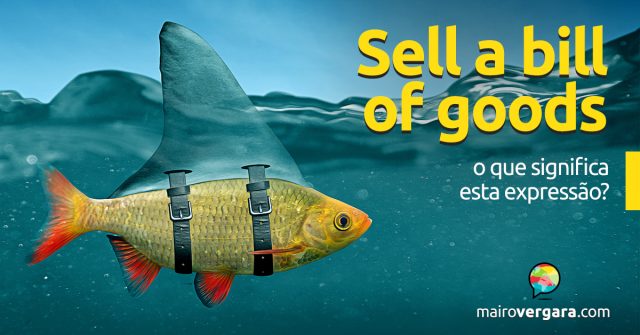 To sell a bill of goods significa "enganar", "ludibriar", ou seja, "fazer alguém crer numa mentira". Numa tradução literal, essa interessante expressão quer dizer "vender um recibo de mercadorias" — alusão ao ato de vender apenas um recibo, ao invés da mercadoria real, o que ocorria com frequência há alguns séculos, em portos comerciais na Europa, onde mercadorias eram negociadas enquanto os navios estavam ainda em alto mar.
Como sell a bill of goods é uma expressão bem simples, basta ver os exemplos em contexto para que você a domine de vez. Leia e ouça essas frases várias vezes. Além disso, para memorizar de verdade o que aprendeu aqui, recomendamos o Anki. O Anki é um programa de revisão que ajuda muito a nossa aquisição de vocabulário; confira o tutorial completo do Anki e saiba mais.
You're almost certainly being sold a bill of goods.
Você está quase certamente sendo enganado.
It passed because voters were sold a bill of goods.
Passou porque os eleitores foram enganados.
I'm not selling you a bill of goods. What I say is true.
Eu não estou enganando você. O que eu digo é verdade.
If you think that's possible, you've been sold a bill of goods.
Se você acha que isso é possível, você foi enganado.
She was sold a bill of goods about her low value in society.
Ela foi enganada sobre seu baixo valor na sociedade.
I mean, are we getting sold a little bit of a bill of goods, here?
Quero dizer, estamos nós sendo ligeiramente enganados aqui?
("[…] a little bit of […]" é literalmente "um pequeno pedaço de". O uso disso nessa frase serve para dar o sentido de "um pouco" ou "sutilmente", "ligeiramente".)
As I said earlier, Americans men have been sold a bill of goods.
Como eu disse mais cedo, os Americanos foram enganados.
Your grades got even worse. Looks like you sold me a bill of goods!
Suas notas ficaram ainda piores. Parece que você me enganou!
He was just selling you a bill of goods when he said he worked as a secret agent.
Ele estava apenas enganando você quando ele disse que trabalhava como um agente secreto.
Don't pay any attention to what John says. He's just trying to sell you a bill of goods.
Não dê nenhuma atenção ao que o John diz. Ele está apenas tentando enganar você.
He thinks we are completely brain dead, because we bought his whole bill of goods before.
Ele acha que nós somos completamente sem cérebro, porque nós caímos em toda a enganação dele antes.
("[…] we bought his whole bill of goods […]" é literalmente "nós compramos toda o recibo de mercadorias dele", mas o sentido real é "nós caímos na enganação dele".)
He said he would sell my bike and bring me back the profits, but he sold me a bill of goods.
Ele disse que iria vender minha bicicleta e trazer-me de volta os lucros, mas ele me enganou.
O que achou da expressão sell a bill of goods? Tem alguma dúvida ou sugestão de post? Comente abaixo. Lembre-se de compartilhar e até mais!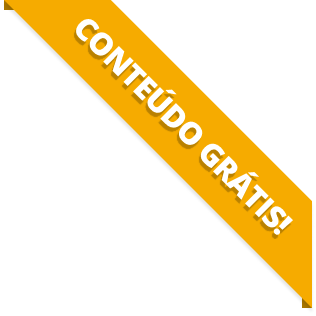 BAIXE O MATERIAL DO POST(PDF+MP3) PARA ESTUDAR QUANDO E COMO QUISER.