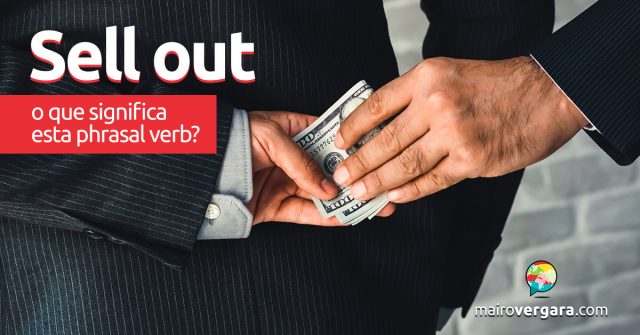 O phrasal verb sell out tem quatro sentidos. Todos são relacionados a ideia de "vender", que é justamente o significado do verbo sell. Resumidamente, os dois primeiros sentidos têm a ver com "esgotar o estoque" de algo, o terceiro é "entregar" alguém para as autoridades e o quarto é comprometer valores/princípios para obter certo ganho.
Vejamos exemplos de sell out em cada sentido, e mais detalhes sobre eles. Mas antes, conheça o Anki e aprenda a usar as frases de exemplo de forma eficaz; esse é o melhor método para se adquirir vocabulário com muita rapidez e com alto nível de retenção.
1 – Quando dizemos que um estabelecimento sold out, significa que seu estoque de produtos esgotou. Se um determinado produto sold out, significa que todas as unidades dele foram vendidas. Esses são os dois cenários gerais que aparecem nestes primeiros exemplos. Confira:
I went to get some bread, but the shop had sold out.
Eu fui pegar um pouco de pão, mas a padaria havia esgotado.
("Shop", cuja tradução mais genérica é "loja", pode se referir a diversos locais que vendem algo; nesse caso, refere-se à uma padaria.)
The next day the bookshops sold out.
No dia seguinte as livrarias esgotaram.
Have they sold their supply out yet?
Eles já esgotaram o fornecimento deles?
(Aqui, o phrasal verb é separado, ficando o objeto de "sold" no meio.)
I've been trying to find the toy Janet wants for Christmas, but every store is sold out.
Eu venho tentando encontrar o brinquedo que a Janet quer de Natal, mas toda loja está esgotada.
The tickets had sold out within a few short hours.
Os ingressos haviam esgotado dentro de algumas poucas horas.
Football games often sell out well in advance.
Jogos de futebol frequentemente esgotam com bastante antecedência.
("Well in advance" seria "bem em antecedência", de forma mais literal.)
Sleeping bags sold out almost immediately.
Sacos de dormir esgotaram quase imediatamente.
Tickets for the show sold out in 70 minutes.
Ingressos para o show esgotaram em 70 minutos.
The first issue of the magazine sold out within two days.
​A primeira edição da revista esgotou dentro de dois dias.
2 – É bastante comum a forma sell out of, adicionando a preposição of, que significa "esgotar o suprimento de" ou "vender todo o estoque de".
On a hot day, we can sell out of ice cream in an hour.
Num dia quente, nós conseguimos esgotar o suprimento de sorvete em uma hora.
Hardware stores have sold out of water pumps.
Lojas de equipamento esgotaram o suprimento de bombas de água.
We are probably sold out of season tickets.
Nós estamos provavelmente com o suprimento esgotado de ingressos para a temporada.
3 – A frase sell someone out significa "entregar alguém para as autoridades", ou seja, denunciar algo de errado que esse alguém fez — geralmente, em troca de algum benefício.
Jacob sold the others out to the police so that he would avoid jail time.
Jacob entregou os outros para a polícia, para que ele evitasse tempo de cadeia.
Lefty sold out his friends, and we'll all soon be arrested.
Lefty entregou seus amigos, e nós todos vamos em breve ser presos.
You'll be sorry if you sell me out.
Você vai se arrepender se você me entregar.
Algus' grandfather sold his friends out to the enemy to save himself.
O avô de Algus entregou seus amigos ao inimigo, para se salvar.
4 – Por fim, temos sell out como "se vender", no sentido de deixar de lado princípios e valores, em nome de uma oportunidade ou ganho.
Some fans thought she'd sold out to mainstream pop music.
Alguns fãs pensaram que ela havia se vendido para a música pop dominante.
Many of his fans felt he sold out when he signed on to a major record label.
Muitos de seus fãs sentiram que ele se vendeu quando ele assinou com uma grande gravadora de discos.
The young see him as a politician who will not sell out or make compromises.
Os jovens o veem como um político que não vai se vender ou fazer concessões.
The farmer finally gave up and sold out to a large corporation.
O fazendeiro finalmente desistiu e se vendeu para uma grande corporação.
I refuse to sell out no matter what they offer me.
Eu me recuso a me vender, não importa o que eles me ofereçam.
Curtiu o post de hoje? Compartilhe para que outros conheçam o phrasal verb sell out. Se tiver alguma sugestão de post, comente abaixo e até mais!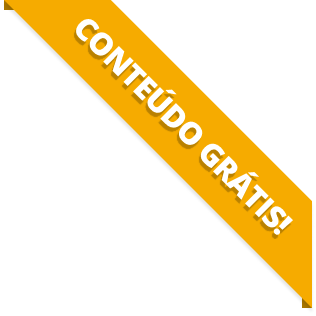 BAIXE O MATERIAL DO POST(PDF+MP3) PARA ESTUDAR QUANDO E COMO QUISER.