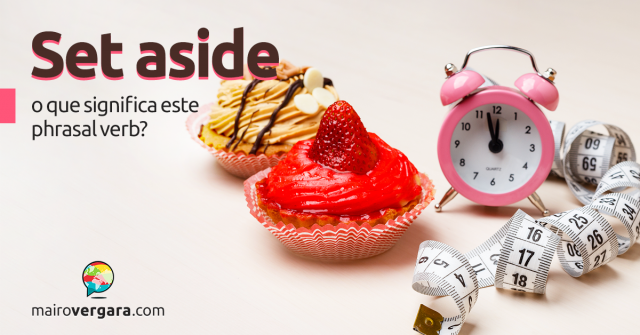 Hoje vou começar o post de maneira diferente: citando o Anki. Muita gente ainda não sabe da importância dessa ferramenta para o aprendizado de inglês e por isso, se você é uma dessas pessoas, clique aqui para ler nosso tutorial completo do Anki e só depois disso leia o post, combinado?
Bem, para aumentar mais ainda seu vocabulário e domínio do inglês, apresento hoje o phrasal verb "set aside". Set aside tem três sentidos diferentes e o primeiro deles é separar e reservar algo para um propósito. O segundo sentido é descartar ou rejeitar algo e o terceiro invalidar ou anular algo. Veja nos exemplos abaixo como utilizar set aside na prática:
1 – Set aside como separar ou reservar algo:
I'm going to set aside these three cupcakes for your brothers to eat later.
Eu vou separar esses três cupcakes para seus irmãos comerem mais tarde.
(Going to antes de um verbo o coloca no futuro.)
Nell and Jamie set aside some money to go on vacation this summer.
Nell e Jamie separaram um pouco de dinheiro para saírem de férias neste verão.
(Como o passado de set é set, você dependerá do contexto da frase para saber se o verbo está no presente ou no futuro.)
My mom always sets aside the chicken bone to make stock for her soups.
Minha mãe sempre separa os ossos do frango para fazer caldo para suas sopas.
Let's set these apples aside so that we can eat them for snack tomorrow.
Vamos separar essas maçãs para que nós possamos comê-las de lanche amanhã.
(O phrasal verb set aside é separável. Isso quer dizer que ele pode ser separado pelo objeto da frase, como visto acima.)
I set aside my tennis shoes to take to charity because they are worn out.
Eu separei meus tênis para levar para a caridade porque eles estão desgastados.
2 – Set aside no sentido de descartar ou rejeitar algo:
The grocer had to set aside the strawberries because they were mushy.
O quitandeiro teve que descartar os morangos porque eles estavam moles.
The coffee maker is broken, so set it aside to take to the trash.
A máquina de café está quebrada, então descarte-a para levá-la ao lixo.
3 – Set aside no sentido de invalidar ou anular algo:
The judge set aside the case and ordered a new jury for the trial.
O juiz anulou o caso e pediu um novo júri para o julgamento.
My mom set aside the argument and told both of us to go to our rooms.
Minha mãe invalidou/acabou com a discussão e disse para nós dois irmos para nossos quartos.
After they realized she had cheated, the judges set aside her application.
Depois que eles perceberam que ela tinha trapaceado, os juízes anularam sua inscrição/aplicação.
Agora, com um pouco de dedicação e estudo, logo o phrasal verb set aside vai fazer parte do seu vocabulário. Portanto, pratique os exemplos apresentados usando o Anki para que o phrasal verb comece a se tornar natural para você,  e não esqueça de comentar e compartilhar o post!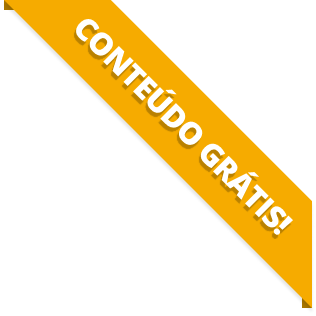 BAIXE O MATERIAL DO POST(PDF+MP3) PARA ESTUDAR QUANDO E COMO QUISER.