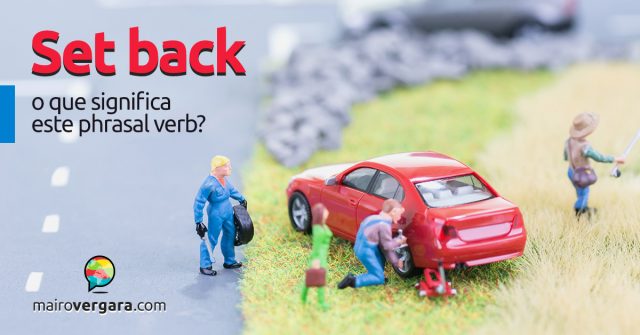 O phrasal verb de hoje é set back. Ele possui três sentidos: "atrasar", "diminuir uma marcação/número num equipamento" e "custar". Esse último é o menos óbvio — parece menos evidente, mesmo para quem já conhece um pouco a língua. Ainda assim, set back é um phrasal verb simples de compreender, não reservando muitas surpresas.
O verbo set, isoladamente, tem uma miríade de significados e usos muito particulares. É impossível citar todos aqui; os mais relacionados a set back são "configurar" e "colocar algo em determinado local/estado". Adicionando o advérbio back (equivalente de "atrás" e "de volta"), o sentido resultante é "colocar algo num estado anterior", genericamente.
Vamos ver exemplos de set back em cada um dos três sentidos. Não se esqueça de fazer uso do Anki com essas frases. Se você ainda não conhece este poderoso método de aprendizado, veja o tutorial do Anki antes de prosseguir.
1 – Exemplos de set back no sentido de "atrasar":
The spending cuts have set the research project back several years.
Os cortes de gasto atrasaram o projeto de pesquisa vários anos.
The project was set back by the frequent absences of staff members.
O projeto foi atrasado pelas frequentes ausências dos membros da equipe.
The accident set the project back several months.
O acidente atrasou o projeto diversos meses.
A war would inevitably set back the process of reform.
Uma guerra iria inevitavelmente atrasar o processo de reforma.
2 – Agora, set back no sentido de "diminuir uma marcação num equipamento eletrônico". Exemplos comuns são: diminuir a temperatura de um termostato; reduzir a contagem de um medidor (um odômetro, por exemplo); atrasar um relógio. Confira os exemplos:
Set back the thermostat before you go to bed.
Diminua o termostato antes de você ir para a cama.
We set back the thermostat whenever we go on vacation.
Nós diminuímos o termostato sempre que saímos de férias.
The dealership set the odometer back and tried to sell the car as new.
A concessionária diminuiu o odômetro e tentou vender o carro como novo.
Set back your clock tonight.
Atrase seu relógio hoje à noite.
When your plane gets to California, set your watch back two hours.
Quando seu avião chegar à Califórnia, atrase seu relógio duas horas.
It's that time of year when you must set your clocks and watches back!
É aquela época do ano quando você tem que atrasar seus relógios de parede e relógios de pulso!
("Watch" refere-se a relógios de pulso ou de bolso, enquanto "clock" é geralmente usada para os tipos de relógio não portáteis.)
3 – Por fim, set back também pode significar "custar":
Jim's new car must have set him back a bundle.
O novo carro do Jim deve ter custado a ele uma grana.
("A bundle" aqui significa "um alto montante".)
That car set me back twenty thousand dollars.
Aquele carro custou-me vinte mil dólares.
The car repairs set me back eight hundred pounds.
Os reparos do carro custaram-me oitocentas libras.
In 1981 dinner for two in New York would set you back £5.
Em 1981, jantar para dois em Nova Iorque iria te custar 5 euros.
Chegamos ao fim. Você pode baixar as narrações, no link abaixo. Compartilhe o post, bons estudos e até a próxima!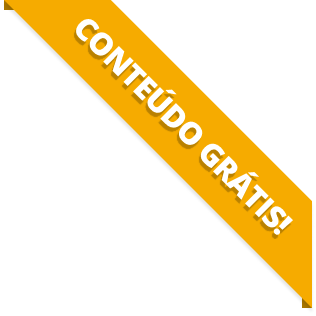 BAIXE O MATERIAL DO POST(PDF+MP3) PARA ESTUDAR QUANDO E COMO QUISER.