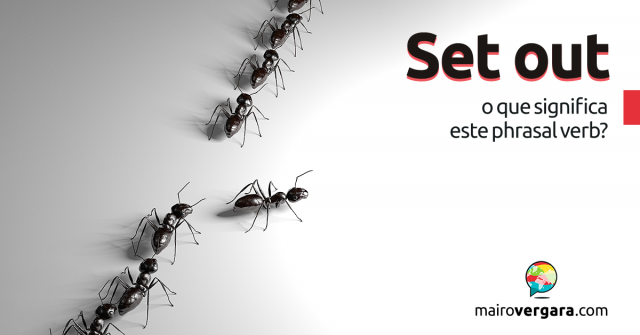 Curioso para conhecer o phrasal verb do post de hoje? Set out é uma expressão que pode ser usada de quatro maneiras diferentes. Antes de falarmos sobre seus diferentes sentidos, quero lembrar que, para que seu aprendizado seja mesmo bem-sucedido, é necessário que você pratique bastante o inglês. Nós da equipe Mairo Vergara, gostamos de sugerir o uso de uma ferramenta chamada Anki. Se você ainda não conhece o Anki, clique aqui para ler sobre ele.
Bem, vamos então falar sobre set out. Este phrasal verb é usado como começar uma jornada; mostrar ou exibir algo; arrumar, organizar ou dispor alguma coisa e plantar. Veja os exemplos abaixo para entender melhor como usar o set out de diferentes maneiras:
1 –  Set out como começar uma jornada ou sair, partir em viagem:
After a three-day rest, the travellers set out again.
Depois de um descanso de três dias, os viajantes começaram a jornada novamente.
(Perceba que o passado de set é set. Portanto, para entender se uma frase está no passado, você precisa entender seu contexto.)
The explorers set out for the South Pole yesterday morning.
Os exploradores partiram para o Pólo Sul ontem de manhã.
We set out on our trip exactly as planned.
Nós começamos nossa viagem exatamente como planejado.
We set out at noon.
Nós partimos ao meio-dia.
2 – Set out no sentido de mostrar, exibir algo:
The figures are set out in the council's annual report.
As figuras são mostradas no relatório anual do conselho.
The vendor set out a large display of fruit and vegetables.
O vendedor exibiu um grande mostrador de frutas e legumes.
The Japanese restaurant set out samples of all the different kinds of sushi.
O restaurante japonês exibiu amostras de todos os tipos diferentes de sushi.
3 – Set out como sinônimo de arrumar, organizar, dispor:
The contract sets out all the details of the agreement.
O contrato dispõe todos os detalhes do acordo.
In her speech, she set out a plan for her second term in office.
No discurso dela, ela organizou/exibiu um plano para seu segundo mandato no escritório.
He set his ideas out in a detailed report.
Ele arrumou suas ideias em um relatório detalhado.
(O phrasal verb set out pode ou não ser separado pelo objeto da frase.)
4 – Finalmente, set out no sentido de plantar:
They set out seeds last year, and now the field is full of flowers.
Eles plantaram sementes ano passado e agora o campo está cheio de flores.
We should set some tulip bulbs out this fall.
Nós devíamos plantar alguns bulbos de tulipa neste outono.
It was time to set out the seedlings.
Era hora de plantar as mudas.
Agora que você conheceu os diferentes usos de set out, aproveite para baixar os áudios dos exemplos para tê-los sempre à mão. Aproveite também e comente e compartilhe o post.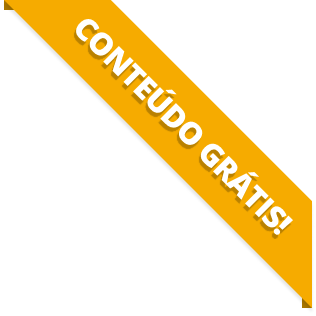 BAIXE O MATERIAL DO POST(PDF+MP3) PARA ESTUDAR QUANDO E COMO QUISER.