Shy é o adjetivo que significa "tímido" ou "acanhado". Como verbo, shy tende a significar "retirar-se", "retrair-se", e é geralmente usado com a preposição from. Com o verbo de hoje, a preposição away (para longe) enfatiza ainda mais o distanciamento do qual se fala. Veja como funciona essa estrutura:
shy (retirar-se) + away (para longe) + from (de).
O resultado é um verbo que geralmente se traduz como "evitar" ou "afastar-se", e é usado principalmente em sentido figurado (por exemplo, para dizer que alguém "evita responsabilidades"). No entanto, é importante reparar que há uma ênfase na timidez, difidência ou medo que fazem a pessoa "evitar" ou "afastar-se" de uma situação ou pessoa qualquer. Ou seja, shy away é simplesmente uma das categorias do verbo avoid ("evitar"), mas carrega nuances que não se encontram neste verbo.
Como sempre, tudo fica mais claro nos exemplos abaixo — ao menos é o que esperamos. Então vamos para as frases, e não esqueça de adicionar uma ou duas frases ao seu Anki para revisar direitinho mais tarde!
Traduzimos shy away from como "evitar", "esquivar-se de", "abster-se de" e "afastar-se". Uma dica rápida de gramática: note que se você segue o phrasal verb com um outro verbo (por ex., "abster-se de fazer algo"), o verbo que em português fica no infinitivo (no caso, "fazer") vai para o presente contínuo em inglês: shy away from doing something.
I've never shied away from hard work.
Eu nunca me esquivei de trabalho duro.
We frequently shy away from making decisions.
Frequentemente nós evitamos fazer decisões.
Alan doesn't shy away from controversy.
O Alan não se afasta de controvérsia.
She shies away from making any predictions.
Ela evita fazer quaisquer previsões.
They never shied from publicity.
Eles nunca se esquivaram de publicidade.
Hugh never shied away from his responsibilities.
O Hugh nunca se esquivou de suas responsabilidades.
The newspapers have shied away from investigating the story.
Os jornais se abstiveram de investigar a história.
I shy away from confrontation because I just don't like conflict.
Eu me afasto de confrontos porque simplesmente não gosto de conflito.
Are you mad at me? You've been shying away from me all day.
Você está brava comigo? Você esteve me evitando o dia todo.
The dog shies away from John since he kicked it.
O cão se evita o John desde que ele o chutou.
The company shied away from giving raises this year.
A empresa se absteve de dar aumentos esse ano.
Yet science has consistently shied away from the task.
No entanto a ciência tem constantemente se esquivado da tarefa.
They criticized the leadership, but shied away from a direct challenge.
Eles criticaram a liderança, mas se esquivaram de um desafio direto.
The deer poked its head out from the bushes and then shied away when it saw me.
O veado colocou a cabeça de fora da moita e a seguir se esquivou quando me viu.
I can understand why the dog would shy away.
Eu consigo entender porque o cão se afastaria.
It was hard to pet the cat, especially since it shied away from us every time we came close.
Era difícil acariciar o gato, especialmente porque ele se esquivava de nós a cada vez que chegávamos perto.
O que achou da dica de hoje? Qual é o seu estilo em geral, do you shy away from confrontation? Conte-nos algo sobre si mesmo usando o phrasal verbshy away from nos comentários abaixo!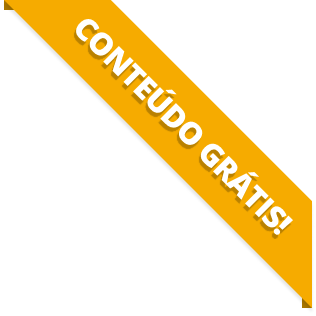 BAIXE O MATERIAL DO POST(PDF+MP3) PARA ESTUDAR QUANDO E COMO QUISER.