O phrasal verb sit around tem como tradução literal "sentar em redor" — o verbo sit equivale a "sentar" e a preposição around a "em redor". Ele é um phrasal verb muito comum em inglês, e pode ter dois sentidos. O primeiro sentido de sit around é justamente "sentar em redor de" algo. O segundo é quando sit around equivale às expressões "ficar à toa" e "ficar por aí".
Veremos aqui uma série de exemplos de sit around em contexto. Para dominar de vez esse phrasal verb, você deve ler e ouvir os exemplos várias vezes. Depois disso, recomendamos muito que você use o Anki, um excelente programa de revisão, para memorizar de verdade o que estudou. O Anki é uma ferramenta indispensável no aprendizado de qualquer idioma; veja o tutorial completo do Anki.
1 – Seguem exemplos de sit around como "ficar à toa" ou "ficar por aí":
Don't just sit around! Get moving!
Não apenas fique à toa! Mexa-se!
Eve isn't the type to sit around doing nothing.
Eve não é do tipo de ficar por aí fazendo nada.
We sat around the airport waiting for our flight.
Nós ficamos à toa no aeroporto, esperando por nosso voo.
He sits around and does nothing while I do all the work.
Ele fica à toa e faz nada, enquanto eu faço todo o trabalho.
Are we going to sit around all night, or shall we go out?
Nós vamos ficar à toa a noite inteira, ou vamos sair?
("or shall we go out?" é literalmente "ou devemos nós sair?"." "Shall" apenas adiciona um elemento de cortesia e formalidade na frase.)
Since Dad lost his job, he just sits around the house all day.
Desde que o pai perdeu o emprego dele, ele só fica à toa em casa o dia inteira.
I've been sitting around waiting for you for almost two hours.
Eu estive à toa, esperando por você durante quase duas horas.
I need to sit around every now and then and reorganize my thoughts.
Eu preciso ficar à toa de vez em quando e reorganizar meus pensamentos.
I'm bored of just sitting around — let's go for a hike or something!
Eu estou entediado de só ficar à toa — vamos fazer uma caminhada ou algo assim!
Too many people are just sitting around doing nothing at my office.
Gente demais está simplesmente ficando à toa, fazendo nada em meu escritório.
2 – Agora, veja sit around como "sentar-se em redor de" alguma coisa:
They sat around the campfire for hours.
Eles sentaram-se em redor da fogueira durante horas.
We used to sit around the big kitchen table and talk.
Nós costumávamos sentar em redor da grande mesa de cozinha e conversar.
We sat around the table brainstorming for the entire afternoon.
Nós sentamos em redor da mesa, discutindo ideias durante a tarde inteira.
The best part about camping is sitting around the campfire at night.
A melhor parte de acampar é sentar em redor da fogueira à noite.
Chegamos ao final. Curtiu o post? Não deixe de compartilhar. Se tiver alguma dúvida ou sugestão para a gente, comente abaixo. Até mais!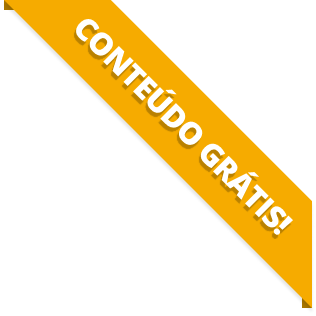 BAIXE O MATERIAL DO POST(PDF+MP3) PARA ESTUDAR QUANDO E COMO QUISER.