Algo muito corriqueiro entre os falantes de vários idiomas ou mesmo os que falam só sua língua nativa e o inglês, é tender a querer usar expressões de outro idioma por serem mais concisos e conseguirem expressar muito bem um sentido em poucas palavras.
Se você não entendeu nada, em inglês existem várias expressões com duas ou três palavras que expressam algo que seria necessário várias palavras em português para ser expressado. A expressão de hoje é um claro exemplo disso. Sleep on it significa "dormir nisso" ao pé da letra, porém seu sentido real é pensar seriamente sobre um assunto antes de tomar uma decisão, além disso, está implícito na expressão ir para casa e virar a noite, ou seja, pensar sobre algo de um dia para o outro, com tempo.
Parece incrível, mas tudo isso está implícito em três palavras. Bom, como sempre, o post está repleto de exemplos para você praticar muito e internalizar a expressão. Mas para uma prática eficiente, recomendamos que você use o Anki. Caso não conheça e ferramenta, leia o nosso tutorial aqui.
E agora, vamos aos exemplos:
Buying her first car was a big decision, so Jamie wanted to sleep on it and come back in the morning.
Comprar seu primeiro carro foi uma grande decisão, então Jamie queria pensar por mais um dia e voltar na manhã (seguinte).
I know the information at the meeting was complicated, so why don't you go home and sleep on it and come back with any questions tomorrow.
Eu sei que a informação na reunião foi complicada, então por que você não vai para casa e pensa um pouco mais sobre isso e volte com as perguntas amanhã.
Shari had a lot of concerns after she met with the doctor, so she decided she would sleep on it and talk with him again next week.
Shari teve muitas preocupações depois que ela se encontrou com o médico, então ela decidiu que iria pensar mais sobre isso (o assunto) e conversar com ele de novo na semana seguinte.
Harris wasn't sure which suit he wanted to buy for the wedding, so he decided to sleep on it and come back to purchase it on Friday.
Harris não estava certo sobre qual terno ele queria comprar para o casamento, então ele decidiu pensar mais um pouco e voltar para comprar na sexta.
After the fight with her boyfriend, Jessica felt terrible, but knew she would feel better if she just went home and slept on it.
Depois da briga com seu namorado, Jessica se sentiu terrível, mas sabia que iria se sentir melhor se ela fosse para casa e pensasse/meditasse mais sobre o assunto.
(A ideia aqui é que ela foi para casa para esfriar a cabeça e pensar com calma. Também é implícito que esse tempo levaria de um dia para o outro)
Mr. Smith wanted to offer Hank a promotion with new responsibilities, but he asked Hank to go home and sleep on it before he said yes or no.
O Sr. Smith queria oferecer uma promoção para Hank com novas responsabilidades, mas ele pediu a Hank para ir para casa e pensar bem no assunto antes de dizer sim ou não.
Even though Sasha and Julio were sure that they wanted to buy that house, they decided to sleep on it before they put in an offer.
Embora Sasha e Julio tivessem certeza que queriam comprar aquela casa, eles decidiram pensar mais no assunto antes de fazerem uma oferta.
Jeffrey thought his class presentation went poorly, but knew if he went home and slept on it, he would feel better about it in the morning.
Jeffrey achou que sua apresentação na sala foi ruim, mas sabia que se fosse para casa e pensasse muito a respeito, ele se sentiria melhor sobre isso de manhã.
(Aqui novamente vemos explicitamente a ideia de dar um tempo de um dia para o outro para pensar sobre um assunto)
The wedding dress was perfect for Jasmin, but she thought it would be best to sleep on it and come back to buy it in the morning.
O vestido de casamento ficou perfeito para Jasmim, mas ela achou que seria melhor pensar mais um dia sobre o assunto e voltar para comprá-lo na manhã (seguinte).
Hillary thought the beach vacation was the best of all the choices, but wanted to go sleep on it and make her final decision in the morning.
Hillary achou que as férias na praia fosse a melhor de todas as escolhas, mas queria pensar mais sobre o assunto e tomar sua decisão final pela manhã.
E é isso por hoje, galera. Não se esqueça de baixar o material de apoio. Até a próxima!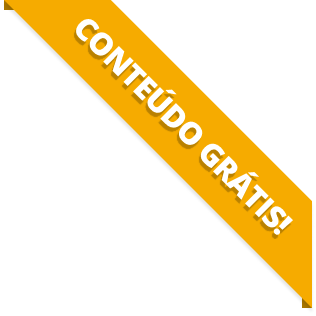 BAIXE O MATERIAL DO POST(PDF+MP3) PARA ESTUDAR QUANDO E COMO QUISER.