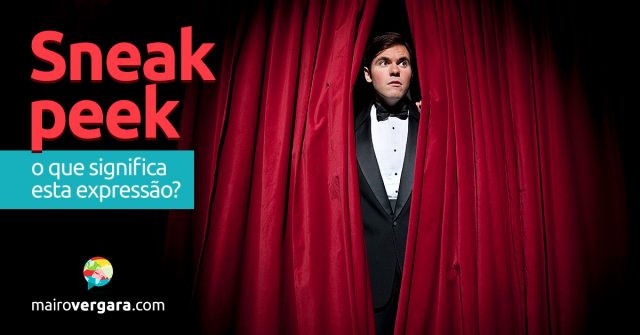 A expressão informal sneak peek equivale a termos como "espreitadela", "olhadela", ou pode-se dizer simplesmente "um rápido vislumbre". Veja este exemplo:
The company is offering a sneak peek at the new software.
A empresa está oferecendo uma espreitadela no novo software.
Há um bom motivo para isso: um dos sentidos do verbo sneak é "mover-se de maneira furtiva" e peek significa "olhar rapidamente ou furtivamente".
Agora, para que você domine a expressão sneak peek, confira outros exemplos em contexto. Basta praticar ouvindo as narrações das frases e depois usar o Anki para revisá-las. Caso não esteja inteirado sobre o Anki, veja nosso tutorial desse excelente programa de revisão.
We saw a sneak peek of the movie that will be released next month.
Nós vimos um rápido vislumbre do filme que será lançado no próximo mês.
A sneak peek into mysterious origins of tech terms.
Uma espreitadela em origens misteriosas de termos técnicos.
She took a sneak peek at the birthday presents hidden in the closet.
Ela deu uma espreitadela nos presentes de aniversário escondidos no closet.
(Embora "take" signifique "tomar", "levar", a estrutura "take a sneak peek" é uma maneira consolidada de dizer "dar uma espreitadela".)
Students are getting a sneak peek into the adult world.
Estudantes estão conseguindo um rápido vislumbre do mundo adulto.
You know, I… could give you a sneak peek.
Sabe, eu… poderia conceder a você uma espreitadela.
Are you offering me a sneak peek?
Você está oferecendo-me uma espreitadela?
I'll give you a sneak peek of the rest of the operation.
Eu vou conceder-te um rápido vislumbre do resto da operação.
Can I be the first to get a sneak peek?
Posso ser o primeiro a dar uma espreitadela?
Do you think I could get a sneak peek at my options first?
Você acha que eu poderia dar uma espreitadela nas minhas opções primeiro?
Se curtiu o post de hoje, não deixe de compartilhar. Baixe os áudios das frases logo abaixo, deixe seu comentário e até mais!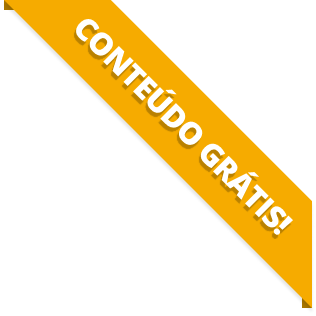 BAIXE O MATERIAL DO POST(PDF+MP3) PARA ESTUDAR QUANDO E COMO QUISER.