Lembra do verbo sneak out? Não? Está bem, clique no link, vá dar uma olhada e volte aqui. Eu espero.
E… bem-vindo de volta! Agora que você entendeu o significado de sneak out, "sair de mansinho/fininho", fica bem mais fácil de entender o verbo de hoje. Sneak up on someone significa "aproximar-se a alguém de fininho", ou "chegar perto despercebido". Sabe  aquilo que o Drax faz? Pois é.
Como com tantos phrasal verbs, há uma variedade grande de traduções que podemos fazer — todas com o mesmo sentido geral, mas alguma se adequando melhor a determinadas situações.
Conforme vemos as frases exemplo, note que sneak up é um daqueles phrasals luxuosos que não se satisfazem com uma única preposição e insistem em usar duas: assim, sneak up é quase sempre seguido de on. Mas às vezes uma outra preposição entra no lugar, como to ou behind.
Nos exemplos abaixo, separamos uma seção para o sentido figurado de sneak up, que é o de "chegar sem ser percebido", "pegar de surpresa". Você pode usar sneak up em sentido figurado para dizer, por exemplo, que uma data qualquer chegou sem que você percebesse.
Agora vamos aos exemplos, onde tudo fica mais claro. Como de costume, não se esqueça de anotar uma ou duas das frases abaixo em seu Anki para não perder o hábito de revisão!
1 – Sneak up on/behind/to, "chegar de fininho", "aproximar-se de mansinho/sorrateiramente/furtivamente", "aproximar-se despercebido".
Don't sneak up on me like that!
Não chegue em mim de fininho assim!
I managed to sneak up on him when you knocked on the door.
Eu consegui me aproximar dele de mansinho quando você bateu na porta.
Don't sneak up on me like that — you frightened the life out of me!
Não chegue em mim de fininho assim — você me deu um susto de morte!
We don't want the guards to see us, so we'll need to sneak up from the back.
Não queremos que os guardas nos vejam, então vamos nos aproximar furtivamente pela parte de trás.
Please don't sneak up on me like that.
Por favor, não chegue perto de mim furtivamente assim.
I sneaked up on the cake, hoping no one would see me. Someone did.
Eu me aproximei sorrateiramente do bolo, esperando que ninguém fosse me ver. Alguém viu.
I wish you wouldn't sneak up on me like that!
Gostaria que você não chegasse em mim de fininho assim!
I imagine it would be virtually impossible to sneak up on an owl.
Imagino que seria praticamente impossível se aproximar despercebido de uma coruja.
There was no sneaking up on this man.
Não havia como se aproximar despercebido desse homem.
I snuck up behind him while he was reading.
Eu cheguei de fininho atrás dele enquanto ele lia.
2 – Sneak up on, "pegar/chegar de surpresa", "chegar despercebido".
Sometimes our expectations sneak up on us unawares.
Às vezes, nossas expectativas chegam a nós de surpresa, despercebidas.
Time had sneaked up on us and it was now December.
O tempo havia chegado despercebido e já era dezembro.
The deadline for the paper will sneak up on students who haven't read the syllabus.
O prazo para o trabalho vai chegar de surpresa para os estudantes que não leram o programa escolar.
Quando foi a última vez que você snuck up on someone? Ou sneaked up on someone? Conte aí nos comentários.
E sim, o verbo to sneak tem dois passados igualmente válidos e possíveis! Falei que ele é luxuoso…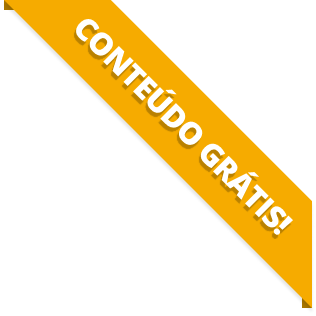 BAIXE O MATERIAL DO POST(PDF+MP3) PARA ESTUDAR QUANDO E COMO QUISER.