Um aluno que se apega apenas às regras gramaticais pode até saber a teoria de vários pontos do idioma, mas na prática, muitas vezes, não sabe como usar a língua em situações reais. E por mais que a pessoa estude mais gramática, parece que na hora da necessidade ela não ajuda tanto assim. Existe muitas pessoas que estudam gramática excessivamente e ainda assim não conseguem usar o idioma.
Algo que você precisa entender é que você não vai conseguir usar o idioma naturalmente somente estudando as regras da língua, mas se expondo ao máximo, ouvindo, lendo e se possível, usando  o que aprende. Só assim você cria conexões reais no seu cérebro que irão durar, fazer sentido e serem proveitosas quando necessárias.
É por isso que disponibilizamos em cada post uma série de exemplos para que você, estudante de inglês, entenda como cada nova expressão é usada em contexto. Hoje veremos exemplos do phrasal verb sort out, que pode ter quatro sentidos diferentes: planejar, resolver problemas, jogar fora ou se livrar de alguma coisa e finalmente, ordenar algo. Lembre-se que você tem ao seu dispor diversas ferramentas para te ajudar a estudar e aprender os phrasal verbs. Uma delas é o Anki, que além de ser grátis, é super eficiente. Leia mais sobre ele aqui. Vamos aos exemplos?
1 – Os primeiros exemplos são de sort out como planejar:
Julia intended to go home early in order to sort out the dinner.
A Julia queria ir para casa cedo para poder planejar o jantar.
Danny's organizing the food and the music's already sorted out.
O Danny está organizando a comida e a música já está planejada.
Can you sort out the music for the party?
Você pode planejar a música para a festa?
2 – Nos exemplos abaixo você verá sort out no sentido de resolver um problema:
This matter could be sorted out if they would just sit down and talk.
Essa questão poderia ser resolvida se eles apenas se sentassem e conversassem.
I can't sort this out without some more time.
Eu não consigo resolver isso sem ter mais tempo.
(Quando o objeto da frase é um pronome – neste caso this – ele deve vir entre o verbo e a partícula do phrasal verb.)
Let's sort out this mess and settle it once and for all.
Vamos resolver essa bagunça e conclui-la de uma vez por todas.
3 – Sort out como jogar fora, se livrar de algo:
I need to sort out the mess on my desk.
Eu preciso me livrar dessa bagunça na minha mesa.
I've managed to sort the newspapers out.
Eu consegui jogar fora os jornais.
(O phrasal verb sort out pode ou não ser separado pelo objeto da frase, quando ele não é um pronome. No exemplo acima, o autor resolveu separá-lo.)
So the administration sweeps problems under a rug, in the hopes that they can sort out the mess later.
Então a administração varre os problemas para debaixo de um tapete, na esperança de poderem se livrar da bagunça depois.
4 – Por fim, sort out sendo usado como colocar em ordem:
Let's sort these cards out.
Vamos ordenar essas cartas.
I sorted out the blue socks and washed them separately.
Eu coloquei em ordem as meias azuis e lavei-as separadamente.
(O passado de sort é sorted)
Would you please sort out your socks?
Você poderia por favor colocar suas meias em ordem?
Agora que você já leu os exemplos de sort out, não adianta querer aprender tudo de uma vez só. Cada aluno tem seu ritmo, facilidades e dificuldade. Por isso, é importante que você respeite o seu tempo e aprenda com naturalidade. Espero que você tenha gostado do post. Comente aqui o que achou e compartilhe!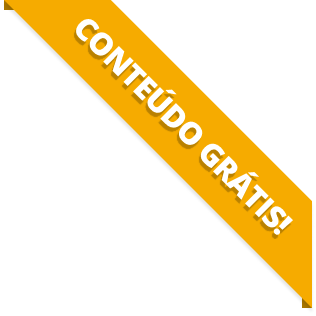 BAIXE O MATERIAL DO POST(PDF+MP3) PARA ESTUDAR QUANDO E COMO QUISER.