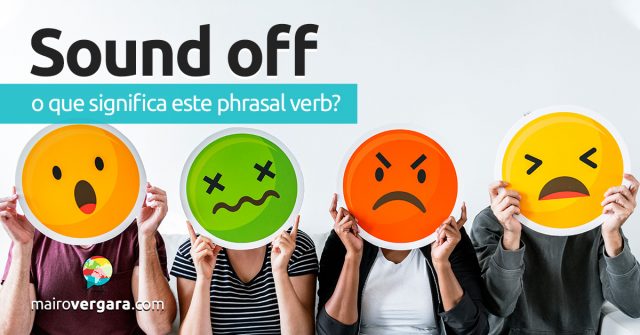 O inglês tem um phrasal verb que serve perfeitamente para descrever o que fazem aquelas pessoas que estão sempre manifestando sobre isto ou aquilo sem que ninguém tenha pedido a sua opinião. Sound off quer dizer "opinar", mas é usado especialmente com o sentido de "opinar de forma grosseira ou não solicitada" (e, geralmente, de forma negativa).
Além disso, sound off pode significar simplesmente "se manifestar". E às vezes, sound off também significa "reclamar (de alguma coisa específica)".
Abaixo, vamos dividir as frases de exemplo em três seções, se bem que a tradução do verbo seja um pouco fluida e às vezes mais de uma opção seja válida, como você verá.
1 – Sound off como "opinar". Pode-se usar com a preposição about ou com a preposição on.
She never missed a chance to sound off about the latest "stupid" political decisions.
Ela nunca perdia a chance de opinar sobre as mais recentes "estúpidas" decisões políticas.
We can't get through a single meeting without Janet sounding off about whatever we're talking about.
Não conseguimos terminar uma única reunião sem que a Janet opine sobre seja o que for que estivermos discutindo.
He's always sounding off about how he thinks the country should be run.
Ele está sempre opinando sobre como acha que o país devia ser administrado.
Maria's always sounding off about politics.
A Maria está sempre opinando sobre política.
Our panel sounds off on the political news of the week.
O nosso comitê opina sobre as notícias políticas da semana.
Nobody takes any notice of him when he sounds off about crime and immigration.
Ninguém dá importância a ele quando ele opina sobre crime e imigração.
2 – A seguir, sound off como "reclamar". Note que para indicar o objeto da reclamação, usa-se sempre a preposição about.
We went to the town meeting to sound off about potholes in the roads.
Fomos à reunião da cidade para nos queixarmos dos buracos nas estradas.
Dad's always sounding off about higher taxes.
O pai está sempre reclamando de impostos mais altos.
She never wastes an opportunity to sound off about the city's sub-par public transportation.
Ela nunca perde a oportunidade de reclamar do péssimo sistema de transporte público da cidade.
He's always sounding off about having to pay so much in taxes.
Ele está sempre reclamando de ter de pagar tanto em impostos.
The opposition are sounding off, but I guess by now they are in the habit of moaning about anything the government does.
A oposição está reclamando, mas acho que nessa altura eles têm o hábito de resmungar sobre qualquer coisa que o governo faz.
You are always sounding off about something that gripes your soul.
Você está sempre reclamando sobre algo que incomoda a sua alma.
3 – Finalmente, sound off frequentemente se traduz simplesmente como "manifestar-se", mas geralmente de forma energética ou acalorada. Sabe aquele parente que sempre estraga as reuniões familiares falando de política? Esse verbo foi feito para ele.
Please don't bring up politics — I don't want my brother sounding off again.
Por favor, não levante o assunto de política — não quero o meu irmão se manifestando novamente.
Some people sound off about something without really deciding what they think about it.
Algumas pessoas se manifestam sobre algo sem realmente decidir o que pensam sobre isso.
He should check his facts before sounding off.
Ele devia checar seus fatos antes de se manifestar.
If you sound off like that again, I'll have to ask you to leave the class.
Se você se manifestar assim novamente, terei de lhe pedir que deixe a aula.
Who asked you to sound off about this?
Quem lhe pediu para se manifestar sobre isso?
Don't just sound off without raising your hand.
Não se manifeste assim sem levantar a mão.
Pronto, chegamos ao fim. Ficou com alguma dúvida? Tem algo a comentar? Não deixe de se manifestar, se esse for o caso. Sound off on the comments below! 🙂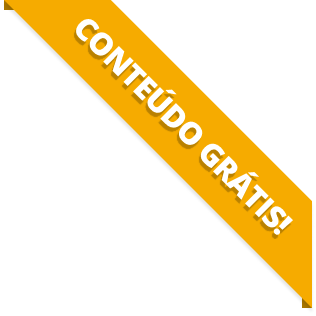 BAIXE O MATERIAL DO POST(PDF+MP3) PARA ESTUDAR QUANDO E COMO QUISER.