Os phrasal verbs consistem em uma combinação de um verbo e uma ou duas partículas (advérbio ou preposição). O que os torna compliacados é que o sentido dessa combinação geralmente difere do sentido do verbo ou das partículas sozinhas. Então, para realmente aprender e tornar natural o uso de um phrasal verb, é necessário haver muita prática. Uma coisa que eu acho fundamental é aprender essas expressões dentro de um contexto. Assim, fica mais simples de entender o que ela quer dizer. Cada pessoa tem uma maneira de estudar e praticar uma língua estrangeira. Eu particularmente gosto de recomendar o uso do Anki. O Anki é uma ferramenta de repetição espaçada, totalmente grátis (Para PC e Android) e muito eficiente para quem está aprendendo um novo idioma. Leia mais sobre ela aqui.
E agora, vamos à parte que interessa: o phrasal verb do post de hoje é speak up. À primeira vista você pode perceber que speak up tem a ver com falar. Mas, como a maioria dos phrasal verbs, essa expressão tem mais de um sentido. O uso mais literal de speak up é falar mais alto (speak = falar, up = alto). Mas esse phrasal verb  também pode ser usado como comentar algo e defender algum ponto de vista ou alguém. Com os exemplos ficará claro como usar speak up nessas três maneiras diferentes.
1 – Os primeiros exemplos de speak up serão com seu sentido mais literal, ou seja, falar mais alto:
You have to speak up. The people in the back can't hear you.
Você tem que falar mais alto. As pessoas atrás não conseguem ouvir você.
Speak up! No one can hear you!
Fale mais alto! Ninguém consegue ouvir você!
Could you speak up, please? I can't hear you.
Você poderia falar mais alto, por favor? Eu não consigo ouvir você.
They couldn't hear the speaker and asked him to speak up a bit.
Eles não conseguiam escutar o palestrante e pediram que ele falasse um pouco mais alto.
2 – Os próximos exemplos serão de speak up como comentar.
But nobody dared to speak up since the decision was made.
Mas ninguém se atreveu a comentar desde que a decisão foi tomada.
If anyone has a better idea, please speak up.
Se alguém tem uma ideia melhor, por favor comente.
(Ou simplesmente: Se alguém tem uma ideia melhor, por favor fale)
Whoever dares to speak up is immediately imprisoned for years.
Qualquer um que se atrever a comentar é imediatamente preso por anos.
There are rare occasions when one needs to speak up immediately.
Existem raras ocasiões que alguém precisa comentar imediatamente.
3 – Por último, speak up no sentido de defender. Note que neste último sentido usamos speak up junto com a preposição for:
My big brother spoke up for our sister when Mom was scolding her.
Meu irmão mais velho defendeu nossa irmã quando mamãe estava repreendendo ela.
(Repare no passado de speak: spoke.)
A foreign minister would give European values a face and speak up for European interests in the world.
Um ministro de relações exteriores daria aos valores europeus uma face e defenderia os interesses europeus no mundo.
When they came to arrest me, there was no one left to speak up for me.
Quando eles vieram para me prender, não havia sobrado ninguém para me defender.
Espero que você tenha entendido o sentido de speak up e tenha gostado dos exemplos. Agora, é hora de praticar para que esse phrasal verb se torne parte do seu vocabulário. Comente e compartilhe o post para mais pessoas aprenderem conosco. Até a próxima!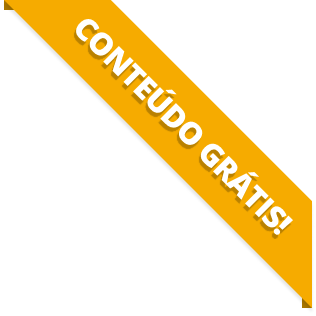 BAIXE O MATERIAL DO POST(PDF+MP3) PARA ESTUDAR QUANDO E COMO QUISER.