Sponge off pode ter dois sentidos. O primeiro deles é "viver às custas de" alguém. O segundo é "limpar a superfície de" algo. A palavra sponge equivale ao substantivo "esponja" e também funciona como um verbo, que descreve a ação de "lavar, absorver ou remover algo, com uma esponja". Juntando-se o verbo sponge e a preposição off (equivalente a "fora de"), formamos sponge off, que tem os dois sentidos já mencionados.
Vejamos exemplos de sponge off em contexto. Você deve estudar essas frases com atenção, afim de compreender o sentido e o uso de sponge off. E para um aprendizado mais eficaz, recomendamos sempre o Anki, um programa de revisão que vai te ajudar a memorizar o que aprendeu aqui. Veja nosso tutorial do Anki para saber mais.
1 – Primeiro, seguem exemplos de sponge off como "viver às custas de" alguém. Note que podemos ter sponge off of também, uma forma alternativa de mesmo sentido — usar a preposição of depois de off é um costume dos Americanos, em casos como esse.
He sponged off his parents for years.
Ele viveu às custas de seus pais durante anos.
He's always sponged off our parents.
Ele tem sempre vivido às custas de nossos pais.
Please stop sponging food and money off your relatives!
Por favor, pare de obter comida e dinheiro às custas de seus parentes!
(Nesse exemplo, foi especificado o que uma pessoa obteve às custas de outra: "food and money".)
Instead of buying things for himself, he sponged off friends.
Ao invés de comprar coisas para ele mesmo, ele vivia às custas de seus amigos.
My roommate's nice, but she's always sponging food off of me.
Minha companheira de quarto é legal, mas ela está sempre obtendo comida às minhas custas.
I did not feel comfortable sponging off of their generosity.
Eu não me senti confortável vivendo às custas da generosidade deles.
2 – Agora, vejamos sponge off como "limpar a superfície de" algo — tal como uma mesa, balcão, etc. "Limpar a superfície de" é o significado sempre implícito, mas você haverá exemplos onde a tradução é apenas "limpar".
She's always sponging off the kitchen counter.
Ela está sempre limpando o balcão da cozinha.
Sponge the stain promptly with cold water.
Limpe a mancha imediatamente com água fria.
After dinner, I cleared all the dishes and sponged off the table.
Após o jantar, eu limpei todas as louças e limpei a superfície da mesa.
The blackboard was very dirty, so the teacher told me to sponge it off.
O quadro negro estava muito sujo, então a professora me disse para limpar a superfície dele.
I'll go and sponge this orange juice off my dress.
Eu vou limpar este suco de laranja do meu vestido.
They spent all day sponging blood and ink from the floor.
Eles gastaram o dia inteiro limpando sangue e tinta do chão.
Chegamos ao final. Se tiver alguma dúvida ou sugestão de post, comente abaixo. Lembre-se de compartilhar e até a próxima!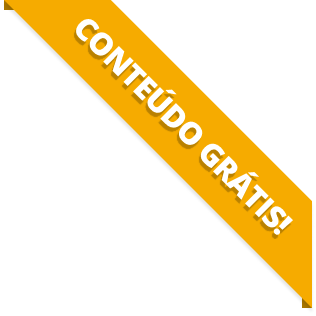 BAIXE O MATERIAL DO POST(PDF+MP3) PARA ESTUDAR QUANDO E COMO QUISER.