A expressão stay put tem apenas um sentido geral: ficar parado, imóvel. Em termos de traduções ao português, ela pode, a depender da situação real, ser adaptada como "ficar quieto", "ficar aqui/aí", "permanecer" e outros termos similares. Mas seja qual for a tradução mais adequada aqui ou ali, a ideia subjacente de stay put é sempre "permanecer imóvel" num local.
Sendo assim, você notará nos exemplos que veremos, que stay put é uma alternativa para stay here (ficar aqui), stay quiet (ficar quieto), ou o próprio verbo stay (ficar, permanecer), em várias situações. Ou seja, stay put é um termo abrange, que serve a várias situações desse tipo.
Vamos agora ao que mais importa: exemplos de stay put em contexto. Leia e ouça as frases várias vezes, para assimilar bem essa expressão. Depois, recomendamos que use o Anki para garantir uma memorização eficaz; veja nosso tutorial completo do Anki e saiba mais sobre esse excelente programa de revisão.
Just stay put, and I'll get the car.
Apenas fique parado, eu vou buscar o carro.
She told Clarissa to stay put.
Ela disse à Clarissa para ficar parada.
Stay put until I get back.
Fique aqui até eu voltar.
Stay put. I'll be back in a minute.
Fique aqui. Eu vou estar de volta em um minuto.
Just stay put with the suitcases, while I go and find a cab.
Apenas fique aqui com as malas, enquanto eu vou e acho um táxi.
I'm coming, just stay put till I get there.
Eu estou chegando, apenas fique parado até eu chegar aí.
He stays put in Philadelphia, refusing to move to L.A.
Ele permanece na Philadelphia, recusando-se a mudar para L.A.
I want you kids to stay put while I go into the store, OK?
Eu quero que vocês crianças fiquem quietos enquanto eu entro na loja, OK?
And you stayed put for all these years?
E você ficou parado durante todos esses anos?
We've decided to stay put and not to move to Florida.
Nós decidimos ficar aqui e não mudar para a Flórida.
If the children just stay put, their parents will come for them soon.
Se as crianças simplesmente ficarem quietas, seus pais vão vir para buscá-las logo.
(O phrasal verb "come for" já implica que é "ir para buscar" algo/alguém, embora sua tradução literal seja "vir por".)
Despite firm intentions to explore, campers tend to stay put.
Apesar de intenções firmes de explorar, campistas tendem a ficar parados.
He was forced by his condition to stay put and remain out of politics.
Ele foi forçado por sua condição a ficar quieto e permanecer fora da política.
Nigel says for the moment he is very happy to stay put in Lyon.
Niegel diz que, no momento, ele está muito contente de permanecer em Lyon.
(A conjunção subordinativa "that" foi omitida na frase em inglês, o que é prática comum na língua, porém na tradução, o seu equivalente "que" está presente.)
Gostou de conhecer o phrasal verb stay put? Lembre-se de compartilhar o post. Comente qualquer dúvida ou sugestão abaixo, bons estudos e até mais!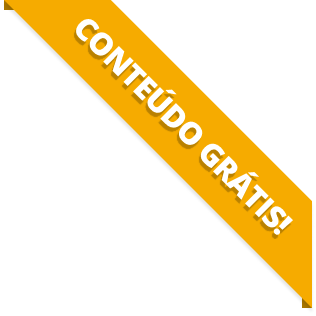 BAIXE O MATERIAL DO POST(PDF+MP3) PARA ESTUDAR QUANDO E COMO QUISER.