O phrasal verb que veremos no post de hoje tem duas formas de ser usado. A primeira é no sentido figurado de abrir caminho, ou seja, renunciar ou afastar-se de um cargo. A segunda é no sentido literal de afastar-se. Estamos falando sobre o phrasal verb step aside.
Nos exemplos que daremos abaixo você verá como step aside é usado dentro de um contexto. Esse contexto é importante para que você tenha mais facilidade de se lembrar da expressão em questão. Se você usar o Anki, uma ferramenta de repetição espaçada que sempre indicamos aqui no site, vai ver que será mais fácil ainda aprender inglês. Clique aqui para entender como o Anki funciona. E vamos aos exemplos:
1- Step aside no sentido figurado de abrir caminho:
The manager announced he is stepping aside.
O gerente anunciou que ele está se afastando (do cargo dele.)
(Verb to be + verbo com ing = presente contínuo, passando a ideia de que algo acontece naquele momento.)
Everyone thinks that the prime minister should step aside so that someone new can lead the party into the election.
Todos pensam que o primeiro ministro deveria afastar-se para que alguém novo possa liderar o partido na eleição.
Many would prefer to see him step aside in favour of a younger man.
Muitos prefeririam vê-lo se afastar em favor de um homem mais novo.
I implore the African Union and the African countries to use all the resources at their disposal to persuade Mugabe step aside.
Eu imploro a União Africana e os países africanos para usarem todos os recursos disponíveis para persuadir Mugabe a se afastar.
The chairman of the board asked the executive to step aside for his appointed successor.
O presidente conselho pediu ao executivo para afastar-se pelo seu sucessor apontado.
At the end of her term, she stepped aside and allowed the new employee to take over.
No final do prazo, ela abriu caminho e permitiu que o novo empregado tomasse conta.
(Stepped é o passado de step.)
2- Agora, step aside no sentido literal de afastar-se, abrir caminho:
Please step aside, I've got my arms full of groceries.
Por favor, abra caminho, eu tenho meus braços cheios de compras.
Would you step aside for my uncle and his walker?
Você poderia se afastar para meu tio e seu andador?
We had to step aside for the people in wheelchairs to get by.
Nós tivemos que abrir caminho para as pessoas nas cadeiras de rodas passarem.
I stepped aside to let the jogger pass.
Eu me afastei para o corredor passar.
Espero que você tenha gostado de saber mais sobre o phrasal verb step aside. Lembre-se de comentar e compartilhar o post para que a comunidade de estudantes de inglês cresça ainda mais. Até o próximo artigo!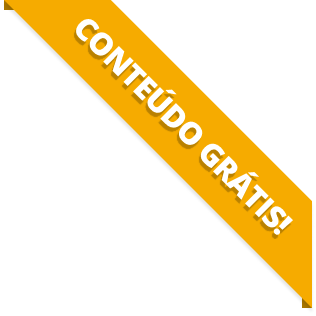 BAIXE O MATERIAL DO POST(PDF+MP3) PARA ESTUDAR QUANDO E COMO QUISER.