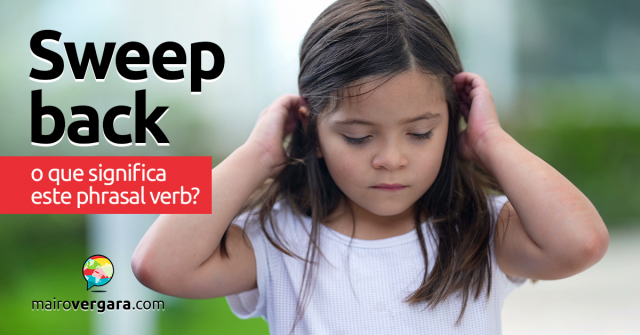 Se você já conhece o verbo sweep, provavelmente é na sua acepção de "varrer". Mas sabia que esse verbo possui muitos outros significados? Já falamos dele no post sobre a expressão Sweep Somebody Off Their Feet e hoje falaremos do phrasal verb sweep back.
Sweep back significa "puxar para trás" e é muito usado para se referir ao ato de tirar o cabelo do rosto, jogando-o para trás.
Além disso, o adjetivo swept-back, além de significar simplesmente "puxado para trás", também é usado para falar de um tipo de asas de avião que apontam para trás, formando um V. Em nosso idioma, elas são chamadas de "asas enflechadas".
Veja algumas frases com o phrasal verb sweep back, ouvindo também os áudios gravados por uma nativa para treinar a sua pronúncia!
She swept her hair back into a bun.
Ela puxou seu cabelo para trás em um coque.
I need to get my hair cut. I hate having to sweep my hair back all the time.
Eu preciso cortar o cabelo. Eu detesto precisar puxar o meu cabelo para trás o tempo todo.
He swept back the curtains to let in the brilliant morning light.
Ele puxou para trás as cortinas para deixar entrar a brilhante luz da manhã.
She swept back her hair, as if to say she wasn't afraid to get her hand dirty.
Ela puxou para trás o seu cabelo, como que dizendo que ela não tinha medo de colocar as mãos na massa.
(Leia o post Como se diz "Colocar as Mãos na Massa" em inglês?)
He took the brush and swept his hair back in a huge wave.
Ele pegou a escova e puxou o seu cabelo para trás em uma grande onda.
She swept back her hair in a striking arrangement.
Ela puxou o seu cabelo para trás em um penteado surpreendente.
Tina's hair was swept back in a gorgeous bun.
O cabelo da Tina estava puxado para trás em um lindo coque.
Aproveite também para ver algumas frases com o adjetivo swept-back:
It's hard to say if her swept-back curls could look any prettier.
É difícil dizer se os seus cachos puxados para trás poderiam ficar mais bonitos.
It's a revolutionary type of airplane with swept-back wings.
É um tipo revolucionário de avião com asas enflechadas.
The A380 can operate on existing runways because, with its swept-back wings, it takes up only slightly more space than a 747.
O A380 pode operar nas pistas existentes porque, com suas asas enflechadas, ele ocupa só um pouco mais de espaço que um 747.
The Mi-28A has small swept-back wings with four suspension units.
O Mi-28A possui pequenas asas enflechadas com quatro unidades de suspensão.
Agora que você já conhece bem o phrasal verb sweep back, que tal acrescentar as frases desse artigo ao seu Anki? See you next time!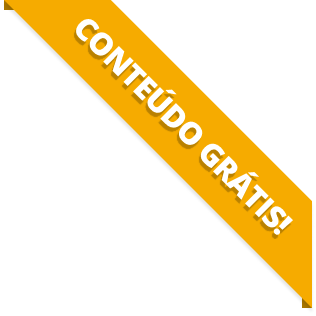 BAIXE O MATERIAL DO POST(PDF+MP3) PARA ESTUDAR QUANDO E COMO QUISER.