Hoje vamos conhecer o phrasal verb syphon off. É um phrasal verb bem fácil de aprender e bastante útil. Como sempre, vamos ter muitos exemplos na prática. Se você não está a par de como usar o Anki junto a esses exemplos, aliás, confira já o nosso tutorial completo do Anki e fique por dentro dessa poderosa técnica de estudos.
Syphon off pode ter dois sentidos. O primeiro é "extrair", "drenar" ou "sugar" algo, usando um sifão — ou algo análogo a um sifão. O segundo é "desviar" recursos de uma organização ou governo. É interessante notar que esses sentidos são facilmente perceptíveis a quem está familiarizado com o inglês, sabendo-se apenas que syphon significa "sifão" e que off indica um movimento para "fora de" algo — fica imediatamente evidente, assim, que syphon off quer dizer "drenar (algo) usando um sifão".
Vamos agora ao mais importante: exemplos de syphon off na prática. Basta ler e ouvir as frases a seguir algumas vezes, para que você absorva e domine esse novo phrasal verb. Além disso, lembre-se de usar o Anki, como dito no início, o que lhe garantirá uma memorização fantástica do que foi estudado.
1 – Seguem exemplos se syphon off no primeiro sentido; "extrair", drenar":
Harry siphoned the cream off the milk.
Harry extraiu a nata do leite.
(Note que "syphon off" aqui está separado, com "the cream", "a nata", que é o objeto do verbo "syphon", colocado no meio. O verbo "syphon", aliás, é às vezes traduzido informalmente como "sifonar", embora isso não seja vernáculo.)
Syphon off any old petrol and refill the tank with new fuel.
Drene qualquer gasolina velha e reabasteça o tanque com novo combustível.
I used a tube to siphon off the excess water in the fish tank.
Eu usei um tubo para drenar o excesso de água no aquário.
You'll want to siphon any excess oil off from the top of the solution.
Você vai precisar extrair qualquer excesso de óleo de cima da solução.
The thief was caught siphoning off gas from cars parked around the city.
O ladrão foi pego drenando gasolina de carros estacionados ao redor da cidade.
The candidate syphoned off a lot of votes because of his anti-war stance.
O candidato drenou muitos votos, por causa de sua política anti-guerra.
The lawn mower ran out of gas, so we siphoned some off from the car's gas tank.
O cortador de grama ficou sem gasolina, então nós drenamos um pouco do tanque de gasolina do carro.
2 – Agora, veja syphon off como "desviar" recursos de alguma organização ou governo:
These schemes syphon off public money.
Estes esquemas desviam dinheiro público.
He's been siphoning money off the firm.
Ele tem desviado dinheiro da empresa.
The princes are siphoning off the country's riches.
Os príncipes estão desviando as riquezas do país.
The teller had been siphoning money off for years.
O caixa vinha desviando dinheiro durante anos.
She admitted syphoning off £122500 of her partner's cash.
Ela admitiu ter desviado £122500 do dinheiro de seu parceiro.
She siphoned off a few dollars from the collection every week or so.
Ela desviava alguns dólares da coleção, mais ou menos toda semana.
("or so" ali faz o papel de "mais ou menos", embora a tradução mais literal seja "ou algo assim".)
She siphoned off hundreds of thousands of dollars from various accounts.
Ela desviou centenas de milhares de dólares de várias contas.
The malicious codes aim to either syphon off private information or corrupt the data.
Os códigos maliciosos visam ou desviar informação privada ou corromper os dados.
Chegamos ao final. Se curtiu o post de hoje, lembre-se de compartilhar. Qualquer dúvida ou sugestão, comente abaixo e até mais!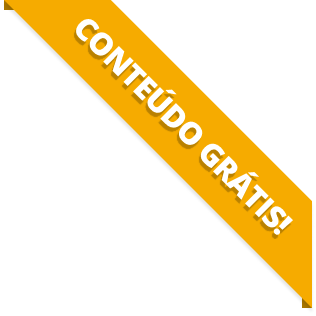 BAIXE O MATERIAL DO POST(PDF+MP3) PARA ESTUDAR QUANDO E COMO QUISER.