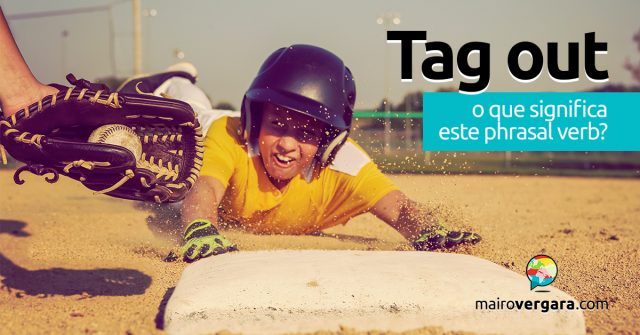 Já falamos aqui no site sobre o phrasal verb Tag Along, e hoje é a vez de falarmos de tag out. Você sabe o que este phrasal verb significa?
Tag out pode ter dois significados e ambos estão relacionados com o esporte! Primeiro, este phrasal verb pode significar "eliminar" um jogador adversário no beisebol, por tocar nele antes que ele consiga atingir a base.
Segundo, tag out pode significar "trocar de lugar com" alguém na realização de uma tarefa, que é o que fazem os lutadores de uma tag team na luta profissional – eles alternam entre si em um combate.
Devido a isso, o phrasal verb tag out passou a ser usado para se referir a trocar de lugar com alguém em qualquer atividade, geralmente para conseguir descansar um pouco.
Abaixo, veja frases com tag out, ouça os áudios gravados por uma nativa e depois adicione mais esse phrasal verb ao seu Anki!
1 – Comecemos falando do uso de tag out no beisebol, que significa "eliminar":
I've tried my best, but I was still tagged out.
Eu tentei ao máximo, mas ainda assim fui eliminado.
The shortstop tagged the runner out and retired the side.
O interbases eliminou o corredor e encerrou a entrada.
He tagged out the runner without much effort.
Ele eliminou o corredor sem muito esforço.
He began rounding third base but was tagged out just before getting to home.
Ele começou a contornar a terceira base, mas foi eliminado antes de chegar à base.
The ball bounced right back to the pitcher who immediately tagged the batter out.
A bola quicou de volta para o arremessador, que imediatamente eliminou o rebatedor.
2 – Agora, veja tag out significando "trocar de lugar com" alguém em alguma atividade. No caso da luta profissional, já fica subentendido que a troca é feita com o colega de time:
Sorry George, but I've been trying to get the baby to sleep for over an hour — I need to tag out.
Desculpe George, mas estou tentando fazer o bebê dormir há mais de uma hora— eu preciso trocar de lugar com você.
Just let me know if you want to tag out at any point.
Apenas me avise se quiser trocar de lugar comigo a qualquer momento.
Tom's been looking after the kids all afternoon, so I'm going to go tag him out.
O Tom cuidou das crianças a tarde toda, então eu vou trocar de lugar com ele.
Kevin arrives at 8 AM to tag out the late-night security guard.
O Kevin chega às 8 horas para trocar de lugar com o guarda-noturno.
Everyone thought he was done for after being smashed by that suplex, but he managed to tag out at the last minute.
Todos achavam que ele estivesse acabado depois de ter sido atingido por aquele suplex, mas ele conseguiu trocar de lugar no último minuto.
(Leia o post Be Done For | O que significa esta expressão?)
The crowd all booed as she tagged out.
Toda a plateia a vaiou quando ela trocou de lugar.
When you reach your limit, you'd better tag out.
Quando você atingir o seu limite, é melhor você trocar de lugar.
Agora você já sabe o que significa o phrasal verb tag out! Que tal também aprender sobre as Tag Questions? See you next time!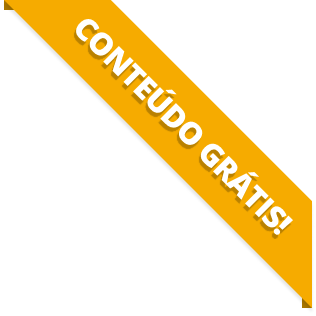 BAIXE O MATERIAL DO POST(PDF+MP3) PARA ESTUDAR QUANDO E COMO QUISER.