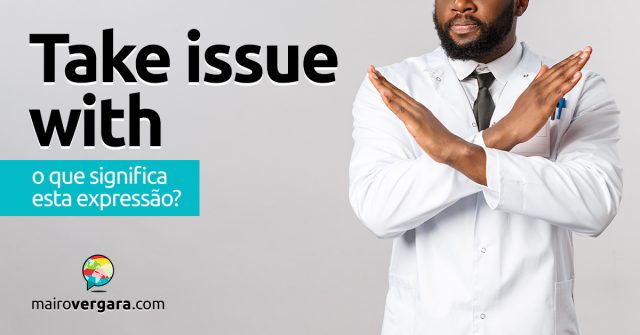 Se alguém diz que quer take issue with you over something, prepare-se para um debate vigoroso. Isso porque a frase significa "discordar". Não só isso, aliás. A frase é um bocado mais enfática do que o simples verbo to disagree. Se alguém usa disagree para dizer que discorda com você, é possível que ela simplesmente discorde, mas não queira discutir. Já take issue mostra que o assunto é sério para ela, algo a ser debatido.
A palavra issue costumava ser usada como termo legal para se referir a um "debate" ou "disputa", e foi daí que veio a expressão. Take issue seria "levantar debate" com alguma coisa.
Confira alguns exemplos de como usar essa expressão e não deixe de anotar um ou dois deles no Anki para poder dar aquela revisada depois!
She takes issue with the notion of crime as unique to contemporary society.
Ela discorda totalmente da noção do crime como algo exclusivo da sociedade contemporânea.
I take issue with parents who push their children too hard.
Eu discordo com pais que forçam seus filhos demais.
She took issue with the conclusions reached by the study.
Ela discordou das conclusões alcançadas pelo estudo.
I take issue with the wording in this paragraph.
Eu discordo totalmente com a formulação deste parágrafo.
If you take issue with me or my methods, feel free to hire someone else.
Se você discorda de mim ou de meus métodos, fique à vontade para contratar alguém outro.
(Veja aqui mais alguns exemplos de como usar feel free to do something.)
I heard your last statement and I have to take issue with you.
Eu ouvi sua última declaração e tenho de discordar com você.
I want to take issue with the last statement you made.
Quero discordar da última declaração que você fez.
I take issue with those figures; they don't include last month's sales.
Discordo destas cifras; elas não incluem as vendas do mês passado.
I must take issue with you on the question of teachers' pay.
Devo discordar com você sobre a questão do salário dos professores.
It is difficult to take issue with his analysis.
É difícil discordar com a análise dele.
I must take issue with you over what you said yesterday.
Preciso discordar com você sobre o que você disse ontem.
Tom took issue with Maggie about the cost of the house.
Tom discordou com Maggie sobre o custo da casa.
Do you take issue with anything we said in this post? Drop us a comment and let us know! 😉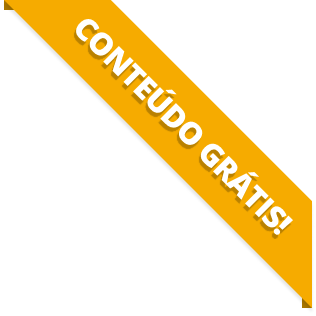 BAIXE O MATERIAL DO POST(PDF+MP3) PARA ESTUDAR QUANDO E COMO QUISER.