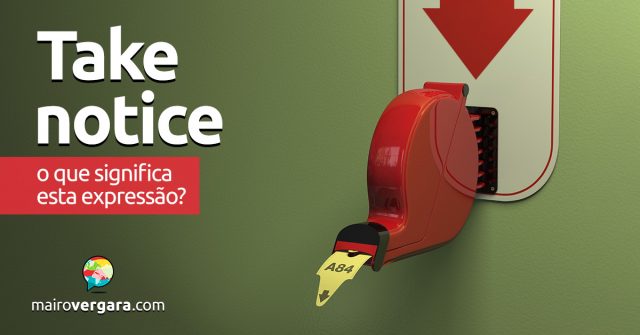 Há uma maneira interessante de dizer "prestar atenção" ou "manifestar interesse" em inglês: a expressão take notice. O mesmo pode ser alcançado com pay attention (prestar atenção) ou show interest (mostrar interesse). No entanto, take notice é uma alternativa mais idiomática. Veja este exemplo:
How can I make him take notice of me?
Como eu posso fazer ele prestar atenção em mim?
O verbo take pode significar "tomar" e notice "nota", "atenção". Então é intuitivo que take notice tenha esse sentido. Há ainda uma expressão que engloba take notice: sit up and take notice. A tradução literal é "endireitar-se e tomar nota". Claramente, ela tem o mesmo sentido que take notice.
A seguir, temos diversos exemplos de ambas as expressões. A melhor maneira de praticar com os exemplos é através do Anki. Veja nosso breve tutorial sobre esse fantástico programa de revisão, se ainda não o conhece.
But talking about it makes people take notice.
Mas falar a respeito faz as pessoas prestarem atenção.
Wear what you like — no one seems to take any notice.
Vista o que você gosta — ninguém parece prestar atenção alguma.
Take no notice of him — he always behaves like that.
Não preste atenção nele — ele sempre se comporta assim.
Please take notice of the nearest emergency exit.
Por favor, preste atenção à saída de emergência mais próxima.
Voters are beginning to take notice of him as a serious candidate.
Eleitores estão começando a prestar atenção nele como um candidato sério.
We want the government to take notice of what we think they should do for single parents.
Nós queremos que o governo preste atenção no que nós pensamos que eles deveriam fazer pelos pais solteiros.
Agora seguem os exemplos de sit up and take notice. As traduções são diferentes porque essa expressão tem uma conotação sutilmente diferente: ela implica que a pessoa não só presta atenção, mas provavelmente está disposta a fazer algo em reação ao que observa.
I'm hoping my speech will make people sit up and take notice.
Eu espero que meu discurso faça as pessoas tomarem interesse.
When I had my lawyer write them a letter, they sat up and took notice.
Quando eu pedi ao meu advogado que lhes escrevesse uma carta, eles notaram e tomaram interesse.
Let's do something that'll make him sit up and take notice.
Vamos fazer algo que vai fazer ele notar e tomar interesse.
The losses in the election have made party leaders finally sit up and take notice.
As perdas na eleição fizeram líderes do partido finalmente notarem e tomarem interesse.
A loud noise from the front of the room caused everyone to sit up and take notice.
Um alto barulho da frente da sala fez todos tomarem interesse.
The president's proposed legislation has made many global leaders sit up and take notice.
A legislação proposta pelo presidente fez muitos líderes globais notarem e tomarem interesse.
The team has been playing better recently, and people are starting to sit up and take notice.
O time tem jogado melhor recentemente e as pessoas estão começando a notar e tomar interesse.
Espero que tenha curtido o post de hoje. Compartilhe com seus colegas, deixe seu comentário e até mais!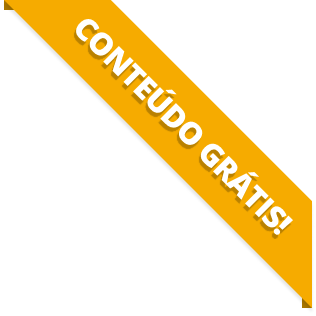 BAIXE O MATERIAL DO POST(PDF+MP3) PARA ESTUDAR QUANDO E COMO QUISER.