Para que você se torne realmente fluente no inglês, aprender os phrasal verbs é inevitável. Os falantes nativos usam essas expressões no dia-a-dia e para que a comunicação seja natural, eles são indispensáveis. E é por isso que hoje temos mais um phrasal verb para você. Falaremos hoje sobre o phrasal verb take off, que tem seis sentidos diferentes: despir-se ou tirar uma peça de roupa, decolar (tanto no sentido literal, quanto no figurado), tirar uma folga, sair rapidamente e imitar. Vamos ver alguns exemplos para entender como usar essa expressão na prática.
1 – Take off como despir-se ou tirar uma peça do vestuário:
Please take off your shoes.
Por favor, tire seus sapatos.
I'd better take my shoes off.
É melhor eu tirar meus sapatos.
(Você deve ter percebido que take off foi usado de duas maneiras diferentes: uma não separada pelo objeto e a outra sendo separada por ele. E é assim mesmo: você pode escolher separá-lo ou não pelo objeto.)
Please take your coat off and stay a while.
Por favor tire seu casaco e fique um pouco.
2 – Take off como decolar:
The plane should take off on time.
O avião deveria decolar pontualmente.
When do we take off?
Quando nós decolamos?
The eagle took off and headed toward the mountains.
A águia decolou e avançou em direção às montanhas.
(Repare que o verbo take é irregular, como podemos perceber pela sua forma no passado – took.)
3 – Take off como decolar (figurado). Decolar neste sentido, quer dizer fazer sucesso, ter êxito:
Her business has really taken off.
O negócio dela realmente decolou.
(Taken é o particípio de take. Have + taken é a forma do present perfect do phrasal verb, que mostra que algo ocorreu no passado, mas não sabemos quando e estamos focando o ato.)
That actor's career has really taken off.
A carreira daquele ator realmente decolou.
Sales took off around the holidays.
As vendas decolaram perto dos feriados.
4 – Take off como tirar uma folga:
I'm taking off three days during May.
Vou tirar três dias de folga em maio.
(Perceba que o uso do ing no caso do exemplo acima serve para indicar um futuro próximo.)
I'm taking Monday off to go to London.
Vou tirar segunda-feira de folga para ir a Londres.
We haven't taken any time off since last summer.
Nós não tiramos nenhuma folga desde o último verão.
5 – Take off como sair rapidamente. Repare que as traduções de take off neste caso, serão apenas sair, pois o sentido de sair rapidamente está implícito nos contextos.
As soon as she saw George arrive, she just took off.
Assim que ela viu o George chegar, ela apenas saiu.
As soon as I told them you were coming, they took off.
Assim que eu disse a eles que você estava vindo, eles saíram.
I've got to take off — I'm late.
Eu tenho que sair, eu estou atrasado.
6 – Take off como imitar: 
Beth can take off Judy Garland brilliantly.
Beth consegue imitar Judy Garland brilhantemente.
He had a way of taking off the governor that made us howl with laughter.
Ele tinha um jeito de imitar o governador que nos fazia uivar de tanto rir.
I can't take off Michael Jackson! It's too difficult!
Eu não consigo imitar o Michael Jackson! É muito difícil!
Eu acredito que a chave para se aprender um novo idioma seja a prática, por isso lembre-se de usar o Anki para praticar o phrasal verb take off. Conheça mais sobre essa ferramenta clicando aqui. Se você gostou das dicas e dos exemplos, comente e compartilhe o post!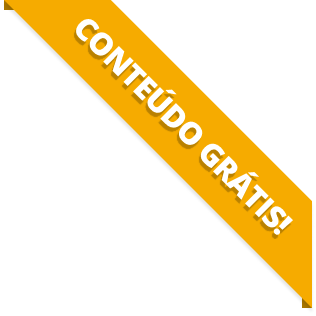 BAIXE O MATERIAL DO POST(PDF+MP3) PARA ESTUDAR QUANDO E COMO QUISER.