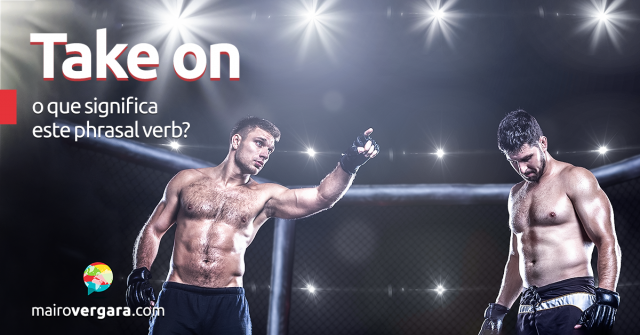 No post de hoje veremos um phrasal verb interessante, pois tem quatro sentidos muito diferentes um do outro. Usamos a expressão take on como contratar, adotar novas características, aceitar mais responsabilidades e competir ou enfrentar alguém. E como saber o que take on significa em determinada frase? Pelo seu contexto! E é por isso que eu sempre reitero: devemos aprender vocabulário novo sempre dentro de frases e com contexto.
Abaixo, você verá vários exemplos de como usar take on em seus diferentes sentidos. E para que você os aprenda com mais facilidade, você pode usar o Anki. Leia aqui o nosso post completo sobre essa ferramenta.
1 – Take on no sentido de contratar:
We're not taking on any new staff at the moment.
Nós não estamos contratando nenhum novo funcionário no momento.
(O ing depois no verbo mostra que a ação acontece naquele momento.)
The farms take on more workers during the harvest.
As fazendas contratam mais trabalhadores durante a colheita.
I think we could take you on as an assistant editor, but it doesn't pay very well.
Eu acho que nós podíamos contratar você como editor assistente, mas isso não paga muito bem.
(O phrasal verb take on deve ser separado se o objeto da frase for um pronome, como no caso acima.)
We took him on as a trainee but soon promoted him to supervisor.
Nós o contratamos como estagiário mas logo o promovemos para supervisor.
2 – Take on como adotar ou assumir novas características:
The competition takes on more importance now that the title is at stake.
A competição assume mais importância agora que o título está em jogo.
Our website is taking on a new look.
Nosso website está adotando uma nova aparência.
The war took on a different meaning for everyone involved.
A guerra assumiu um sentido diferente para todos os envolvidos.
Over the years, he has taken on the look of a banker.
Com o passar dos anos, ele tem adotado a aparência de um banqueiro.
(Has + verbo no particípio é chamado de present perfect, que mostra que algo começou no passado e tem efeito até hoje.)
3 – Take on como aceitar ou assumir mais responsabilidades:
I can't take on any more work at the moment.
Eu não posso aceitar mais nenhum trabalho no momento.
After her husband's death, she had to take on extra responsibilities.
Depois da morte do seu marido, ela teve que assumir mais responsabilidades.
Only a few construction companies are big enough to take the project on.
Apenas algumas empresas de construção são grandes o bastante para aceitar o projeto.
(No caso acima, vemos o phrasal verb take on separado pelo objeto the project. Isso acontece pois, no sentido de assumir, esse phrasal verb pode ou não ser separado pelo objeto.)
4 – Take on no sentido de competir ou enfrentar:
Later today, the World Cup champions take on Chile.
Hoje mais tarde, os campeões da Copa do Mundo enfrentam o Chile.
When you take a fighter like that on, you could end up in big trouble.
Quando você enfrenta com um lutador como aquele, você poderia acabar com um grande problema.
This evening Manchester United takes on Barcelona.
Essa noite o Manchester United enfrenta o Barcelona.
Espero que você faça bom proveito desse post e dos exemplos disponibilizados. Já conhecia essa expressão? Conta aqui pra gente na sessão de comentários. E compartilhe com os amigos.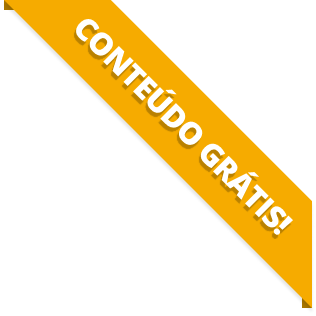 BAIXE O MATERIAL DO POST(PDF+MP3) PARA ESTUDAR QUANDO E COMO QUISER.