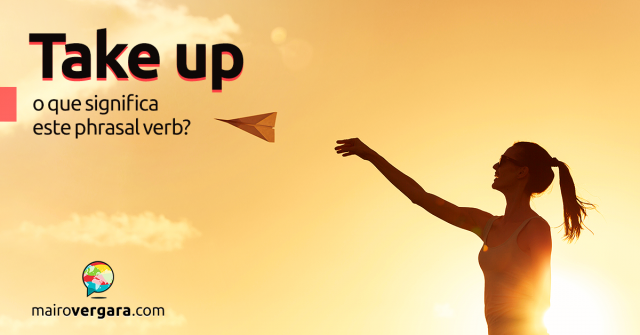 Take up é daqueles phrasal verbs com vários sentidos diferentes. Por isso, além de prestar muita atenção nos exemplos e na explicação de cada um deles, você vai precisar treinar os modelos que a gente apresenta aqui. Se você usar o Anki com certeza vai ter resultados incríveis em seu aprendizado de inglês. Para entender melhor o que é o Anki e como baixar, instalar e usar, leia o nosso tutorial completo aqui.
Quais são então os sentidos de take up? Começar uma nova atividade; assumir um posto/compromisso; tomar ou consumir tempo, espaço, etc; aceitar um desafio, oferta ou convite; lidar com e, finalmente, retomar ou reassumir algo. Vamos então para os nossos exemplos de hoje, para que você entenda, na prática, como usar esse phrasal verb.
1 – Take up no sentido de começar uma atividade nova:
I took up smoking when I was at school.
Eu comecei a fumar quando eu estava na escola.
(Repare que o passado do verbo take é took.)
She took up engineering after college.
Ela começou engenharia depois da faculdade.
Chris has taken up jogging.
Chris começou a correr.
(A estrutura has + verbo no particiípio – taken- é o present perfect, que indica, dentre outras coisas, que algo ocorreu no passado e continua até hoje.)
I took yoga up because it relaxes me.
Eu comecei o Yoga porque ele me relaxa.
(Take up é um phrasal verb que pode ou não ser separado pelo objeto da frase. No exemplo acima, o autor resolveu separá-lo pelo objeto yoga.)
He took chemistry up after realizing he didn't like physics.
Ele começou química depois de perceber que ele não gostava de física.
2 – Agora veremos take up no sentido de assumir:
The new surgeon will take up her post in May.
A nova cirurgiã vai assumir seu posto em maio.
(O will antes do phrasal verb passa a ideia de futuro.)
He later took up a friendly attitude, but he was still unhappy.
Ele depois assumiu uma atitude amigável, mas ele ainda estava infeliz.
The soldiers took up positions along the river.
Os soldados assumiram as posições ao longo do rio.
The statistical technique developed by physicists was taken up by economists.
A técnica estatística desenvolvida pelos físicos foi assumida pelos economistas.
Mrs Pankhurst took up the cause of women's rights.
A senhora Pankhurts assumiu a causa dos direitos das mulheres.
3 – Os exemplos abaixo são de take up como tomar ou consumir: 
These files take up a lot of disk space.
Esses arquivos tomam muito espaço.
I'll try not to take up too much of your time.
Eu tentarei não tomar muito do seu tempo.
Homework took up most of the kids' afternoons.
A lição de casa consumiu a maior parte das tardes das crianças,
My suitcase takes up too much space.
Minha mala toma muito espaço.
4 – Take up no sentido de aceitar um desafio, um convite, uma oferta:
I took up the offer to go out to dinner.
Eu aceitei a oferta de sair para jantar.
He took her challenge up, and they agreed to meet that night to play darts.
Ele aceitou o desafio dela e eles combinaram de se encontrar naquela noite para jogar dardos.
Schools are taking up the offer of cut-price computers.
Escolas estão aceitando a oferta de computadores de baixo custo.
One of our greatest athletes has taken up a new challenge.
Um dos nossos melhores atletas aceitou um novo desafio.
5 – Agora, take up no sentido de lidar com:
Let's take up the applicants in our next meeting.
Vamos lidar com os candidatos em nossa próxima reunião.
Let's take up each problem one at a time.
Vamos lidar com cada problema um de cada vez.
We'll take each issue up separately.
Nós iremos lidar com cada questão separadamente.
6 – Por fim, take up como retomar:
She fell silent, and her brother took up the story.
Ela se calou e seu irmão retomou a história.
The narrator took up the story at the point where she had stopped for a break.
O narrador retomou a história no ponto onde ela tinha parado para uma pausa.
I'll take up the story where you left off.
Eu vou retomar a história de onde você deixou.
O que achou dos usos de take up? São muitos usos desse phrasal verb, mas estudando, em breve ele se tornará parte do seu vocabulário. Se você gostou, comente aqui e compartilhe com quem quiser!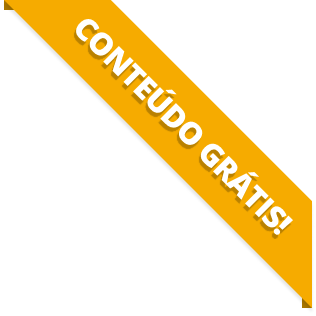 BAIXE O MATERIAL DO POST(PDF+MP3) PARA ESTUDAR QUANDO E COMO QUISER.