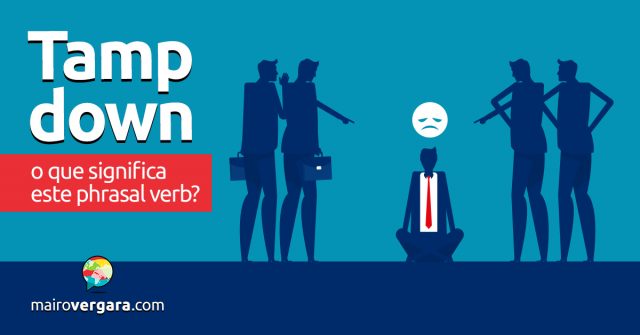 Embora seja relativamente raro, existem alguns verbos que são vistos com mais frequência na sua forma de phrasal verb: é o caso de tamp down. Não é comum ver o verbo to tamp ser usado por si só, mas tamp down — esse sim, é bastante comum.
Tamp significa "pressionar", "calcar" ou "socar" um material qualquer. Por exemplo, quando você "calca" a terra em um vaso. Esse é exatamente o primeiro sentido de tamp down.
1 – "Calcar", "socar".
Don't tamp the soil down too hard, or the seeds won't have space to grow.
Não calque o solo demais, ou então as sementes não terão espaço para crescer.
He tamped down the tobacco into his pipe and lit it with a match.
Ele socou o tabaco em seu cachimbo e o acendeu com um fósforo.
Tamp the soil down over the seeds after you plant them.
Calque o solo sobre as sementes após plantá-las.
A partir desse significado mais concreto, tamp down adquiriu o sentido de "reprimir", "reduzir" ou "atenuar" uma coisa qualquer. Mas dependendo do contexto, o sentido muda um pouco, podendo significar "desmoralizar" alguém ou até mesmo "acalmar".
2 – Tamp down como "reduzir" ou "atenuar", ou ainda "reprimir".
As the price of gasoline rose above $3 a gallon, consumers cut their spending elsewhere, tamping down profits in retail, travel and other industries.
Quando o preço da gasolina elevou-se acima de US$ 3 por galão, os consumidores cortaram seus gastos em outras partes, reduzindo os lucros nas indústrias de varejo, viagem e outras.
The party retained power by boosting the economy and tamping down corruption.
O partido manteve o poder por reforçar a economia e reduzir a corrupção.
This could tamp down some of the worst tensions.
Isto poderia atenuar algumas das piores tensões.
Please don't tamp down my enthusiasm!
Por favor, não reprima o meu entusiasmo!
We train soldiers to tamp down their feelings.
Treinamos soldados para reprimir os seus sentimentos.
The analyst is recommending that investors tamp down their expectations for the economy's performance.
O analista está recomendando que os investidores atenuem as suas expectativas do desempenho econômico.
I don't want to tamp his hopes down, but I don't want him to end up disappointed, either.
Eu não quero reduzir as esperanças dele, mas tampouco quero que ele acabe ficando desapontado.
3 – Quando trata-se das boas emoções de alguém que estão sendo "reduzidas", traduzimos como "deprimir", "desmoralizar".
My ex-husband was always trying to tamp me down so that I would think I didn't deserve anything better in life.
Meu ex-marido estava sempre tentando me desmoralizar para que eu pensasse que não merecia nada melhor na vida.
There will always be bullies who tamp you down for being different.
Sempre haverá bullies que vão desmoralizá-lo por ser diferente.
Friends don't tamp you down: they support you.
Amigos não o deprimem: eles o apoiam.
4 – Por outro lado, quando tamp down se refere a "reduzir" uma emoção negativa, podemos traduzir como "acalmar":
My doctor prescribed some medication to tamp me down when my mood swings become too erratic.
O meu médico prescreveu medicamentos para me acalmar quando minhas mudanças de humor se tornam inconstantes demais.
Whenever I get really stressed out or angry because of work, I always listen to classical music to help tamp me down.
Quando fico muito estressado ou bravo por causa do trabalho, sempre escuto música clássica para ajudar a me acalmar.
When I'm angry, this helps tamp me down.
Quando estou bravo, isto ajuda a me acalmar.
What helps tamp YOU down when you're stressed out? Conte nos comentários!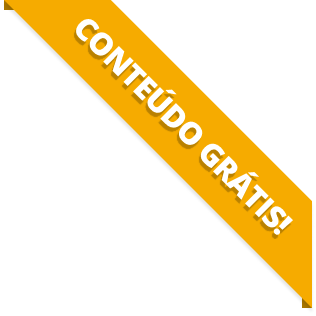 BAIXE O MATERIAL DO POST(PDF+MP3) PARA ESTUDAR QUANDO E COMO QUISER.