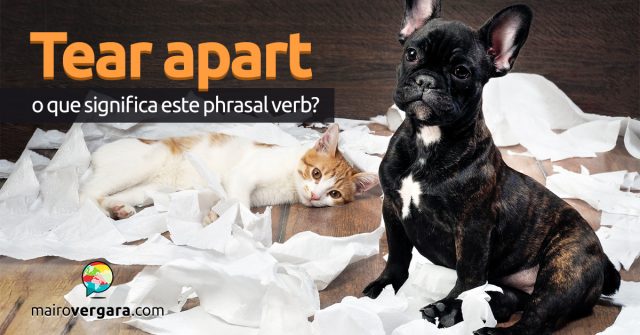 Tear apart é um phrasal verb usado em contextos casuais e formais e em sentidos literais e mais figurados. Será fácil notar que seu sentido geral gira em torno da ideia de destruição, seja ela figurada ou real.
Pronto para descobrir quais são esses sentidos? A primeira maneira de usarmos tear apart é como ficar extremamente chateado, ou seja, ficar arrasado e também como criticar algo ou alguém com muita firmeza – dizemos "acabar" ou "arrasar" com algo. Tear apart também tem o sentido de separar ou desfazer algo, revistar ou revirar um lugar e, finalmente, rasgar ou despedaçar algo.
Pronto para os exemplos? Lembre-se de colocá-los todos no Anki para estudá-los, revisá-los e ficar craque nesse phrasal verb! Clique aqui caso ainda não saiba o que é ou como usar o Anki.
1 – Os primeiros exemplos são de tear apart no sentido de ficar arrasado ou extremamente chateado. Este sentido está diretamente ligado ao fator negativo emocional causado por alguma circustância.
The death of her cat was going to tear her apart.
A morte do gato dela ia arrasá-la.
This lie might tear apart their family forever.
Essa mentira poderia arrasar a família deles para sempre.
It tore me apart to see her get on the plane.
Fiquei arrasado de vê-la entrar no avião.
("Tore" é o passado de "tear".)
Mya was torn apart after her parents got divorced.
Mya ficou arrasada depois que seus pais se divorciaram.
It's tearing me apart to see you so upset.
Está me arrasando ver você tão chateada.
(Ou ainda: está me destruindo/entristecendo ver você tão chateada.)
The end of the movie really tore me apart.
O fim do filme realmente me deixou arrasado.
Emilio is always torn apart when his students graduate.
Emilio sempre fica chateado quando seus alunos se formam.
Bad grades always tear apart my sister.
Notas ruins sempre chateiam minha irmã.
Her confidence was torn apart when she lost the competition.
A autoestima dela ficou arrasada quando ela perdeu a competição.
(Ou ainda: a autoestima dela foi destruída quando ela perdeu a competição.)
The affair is tearing apart the couple that used to be so in love.
O caso amoroso está arrasando o casal que costumava ser tão apaixonado.
2 – Tear apart no sentido de criticar alguém com muita firmeza, ou seja, "acabar" com algo ou mesmo "destruir" alguém figurativamente:
The critic tore apart the entire cast of the play.
O crítico acabou com todo o elenco da peça.
Why do you have to tear yourself apart for making a little error?
Por que você tem que acabar consigo mesmo por cometer um pequeno erro?
The professor tore her paper apart.
O professor acabou com o trabalho dela.
3 – Os próximos exemplos são de tear apart no sentido de separar, desfazer. Este seria um sentido quase literal já que ao pé da letra, a ideia é de rasgar algo separando tal objeto, despedaçar. Veja:
The war tore many families apart.
A guerra separou muitas famílias.
(Ou ainda: a guerra acabou com/destruiu muitas famílias.)
The financial crisis tore the club apart.
A crise financeira separou/desfez o clube.
The crisis tore apart the organization.
A crise desfez a organização.
4 – Tear apart no sentido de revistar, revirar um lugar a procura de algo. A ideia aqui também gira em torno da destruição. É como se o lugar ficasse todo de pernas pro ar. Veja os exemplos:
The police tore the house apart.
A polícia revirou a casa.
They tore the place apart looking for the money.
Eles reviraram o local procurando pelo dinheiro.
We tore the house apart looking for his passport, and now he's gone.
Nós revistamos a casa procurando pelo passaporte dele, e agora ele se foi.
5 – Finalmente, tear apart no sentido de rasgar, ou despedaçar. Este seria exatamente o sentido literal da coisa. Observe:
The bear tore the tent apart.
O urso rasgou a barraca.
The lions tore apart the wild beast in minutes, and began eating it.
Os leões despedaçaram a fera selvagem em minutos, e começaram a devorá-la.
The explosion tore the building apart.
A explosão despedaçou o prédio.
The tornado tore apart the barn.
O tornado despedaçou o celeiro.
Existem muitas músicas com o phrasal verb tear apart. Você conhece alguma? Escreva abaixo nos comentários. Se gostou do post, compartilhe nas redes sociais!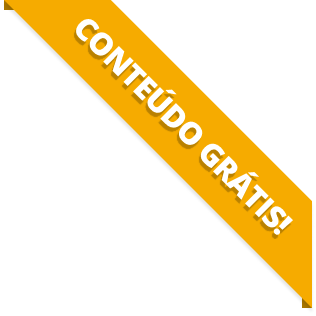 BAIXE O MATERIAL DO POST(PDF+MP3) PARA ESTUDAR QUANDO E COMO QUISER.