Tell on, a junção do verbo to tell (contar) e da preposição on (em, sobre), tem dois significados.
Em sua primeira acepção, significa relatar, geralmente para uma autoridade, uma ação de alguém outro. Aqui, podemos traduzir como "dedurar", "relatar", "denunciar".
O segundo significado é bastante diferente: aqui, tell on significa "afetar", "ter um efeito visível" ou ainda "transparecer".
Para entender melhor como realmente usar esse verbo, vamos à usual lista de exemplos. Contexto é o rei do aprendizado, e há poucas formas melhores de aprender uma nova expressão do que com algumas frases de exemplo — especialmente se você seguir o nosso conselho e usar o Anki para revisar copiosamente.
Então vamos lá.
1 – Primeiro, tell on, "delatar", "denunciar", "dedurar" — e, às vezes, simplesmente "contar".
She threatened to tell on me.
Ela ameaçou me denunciar.
Please don't tell on me – my parents will kill me if they find out!
Por favor, não me dedure — meus pais vão me matar se descobrirem!
Never mind, I won't tell on you.
Não se preocupe, não vou denunciar você.
I'll tell my mummy on you.
Vou contar para a mamãe.
We were worried he would tell on us, so we paid him to keep quiet.
Estávamos preocupados que ele nos denunciasse, por isso lhe pagamos para ficar quieto.
Ouch, that hurt! I'm telling Mom on you!
Ai, isso doeu! Vou contar para a mãe!
The whistleblower was treated as a pariah in the industry for telling on his former employer for evading corporate taxes.
O informante foi tratado como um pária na indústria por ter delatado o seu antigo empregador por sonegar impostos corporativos.
I'm going to tell your mother on you!
Vou dedurar você para a sua mãe!
I'll tell the teacher on you!
Vou contar para o professor!
If you do that again, I'll tell on you!
Se você fizer isto novamente, vou denunciar você!
Please don't tell on me. I'm in enough trouble as it is.
Por favor, não me dedure. Já estou com problemas suficientes.
The janitor told the teacher on me for writing on the desk.
O zelador me dedurou para o professor por ter escrito na carteira.
We didn't want to tell on our friends for shoplifting.
Não queríamos denunciar nossos amigos por terem furtado da loja.
(Shoplift é um tipo particular de roubo, para o qual não temos termo em português: significa simplesmente furtar de uma loja, especialmente num contexto onde o ato é feito de forma casual e não planejada.)
I promised not to tell on my brother for eating cookies before dinner.
Eu prometi não dedurar o meu irmão por comer biscoitos antes do jantar.
2 – Agora vejamos o segundo significado: tell on, aqui, significa "afetar", "ter um efeito visível" ou "transparecer". O "efeito" aqui é geralmente negativo.
These endless business trips are telling on his marriage.
Essas infindas viagens a negócios estão afetando o seu casamento.
The lack of sleep from having two young children is really telling on Charles lately.
A falta de dormir por ter dois filhos pequenos está realmente transparecendo no Charles ultimamente.
The increasing reliance of consumers on mobile devices has begun to tell on the print industry.
A crescente dependência dos consumidores em aparelhos móveis começou a ter um efeito na indústria de imprensa.
The stress of working long hours began to tell on the store's owner.
O estresse de estar trabalhando horas extra começou a transparecer no dono da loja.
The stress began to tell on her health.
O estresse começou a transparecer na sua saúde.
E… chegamos ao fim. Gostou? Não deixe de compartilhar. E como sempre, sua contribuição por meio dos comentários é mais que bem-vinda, então não hesite em se manifestar caso tenha algo a dizer!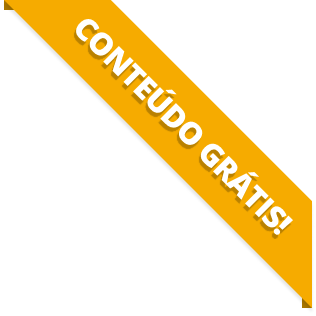 BAIXE O MATERIAL DO POST(PDF+MP3) PARA ESTUDAR QUANDO E COMO QUISER.