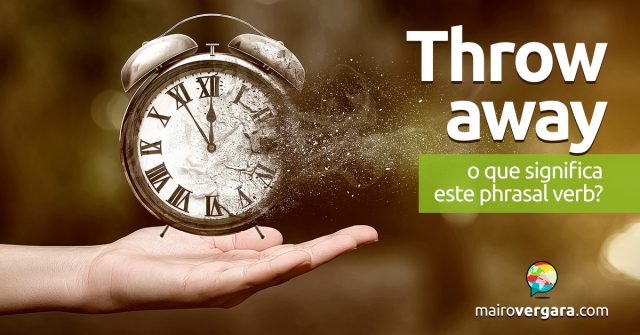 Você provavelmente já ouviu falar do phrasal verb throw away, porque ele é super comum no inglês. O sentido mais comum dele é descartar, jogar fora alguma coisa. Mas você sabia que além desse sentido, throw away ainda tem outros três? É o que veremos abaixo. Lembre-se que todos os exemplos abaixo devem ser inseridos no Anki. Você confere o nosso artigo sobre essa ferramenta de repetição espaçada aqui.
Bem, como já disse anteriormente, throw away quer dizer jogar fora mas também quer dizer jogar fora no sentido figurado, ou seja, desperdiçar uma oportunidade. Além disso, usamos throw away no sentido de sugerir algo e no sentido de jogar um passe incompleto no futebol. Vamos aos exemplos?
1 – Throw away no sentido de jogar fora:
I threw away yesterday's newspaper.
Eu joguei fora o jornal de ontem.
They gave us extra tickets, but we threw them away.
Eles nos deram ingressos a mais, mas nós os jogamos fora.
I don't need that — you can throw it away.
Eu não preciso daquilo, você pode jogar fora.
That old chair should be thrown away.
Aquela cadeira velha deve ser jogada fora.
Have you thrown the papers away?
Você jogou fora os papéis?
2 – Throw away no sentido de desperdiçar uma chance:
They threw away a chance to make a fortune.
Eles "jogaram fora" uma chance de fazerem fortuna.
The students had an opportunity for a great education, but they threw it away.
Os alunos tiveram oportunidade de ter uma educação ótima, mas eles a desperdiçaram.
They lost the game after throwing away a two-goal lead.
Eles perderam o jogo depois de desperdiçarem uma liderança de dois gols.
He threw away his inheritance on poor investments.
Ele desperdiçou sua herança em investimentos fracos.
She won some money in the lottery, but she threw it away.
Ela ganhou um pouco de dinheiro na loteria, mas ela o desperdiçou.
3 – Throw away como sugerir ou dizer algo. Esse sentido é mais informal e poderia ser traduzido como "soltar":
The play's villain throws away the news that the house has burned down.
O vilão da peça "solta" a notícia que a casa tinha pegado fogo.
He threw away the news that their summer cottage had been broken into.
Ele "soltou" a notícia que a cabana de verão deles tinha sido arrombada.
4 – Finalmente, throw away no sentido de fazer um passe errado no futebol americano, muitas vezes propositalmente. Veja que optamos por não traduzir throw away literalmente, mas como diríamos em português, dependendo do contexto:
Unable to find an open receiver, the quarterback threw the ball away.
Impossibilitado de encontrar um recebedor livre, o "quarterback" desperdiçou a bola.
The quarterback threw away the football to stop the clock.
O "quarterback" jogou a bola para fora para parar o relógio.
What does it mean to throw the ball away in football?
O que significa jogar a bola fora no futebol americano?
Throwing the ball away in football is what a smart quarterback does when he scans the field and realizes that none of his wide receivers or tight ends are far enough from a defender to safely throw the ball to.
Jogar a bola fora no futebol americano é o que um "quarterback" esperto faz quando ele analisa o campo e percebe que nenhum de seus recebedores ou atacantes estão longe o suficiente de um defensor para que ele jogue a bola.
Você já conhecia o phrasal verb throw away? Conte para a gente nos comentários abaixo. Se gostou do post, compartilhe com os amigos.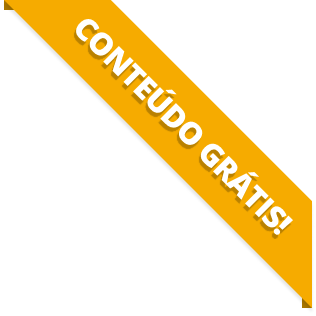 BAIXE O MATERIAL DO POST(PDF+MP3) PARA ESTUDAR QUANDO E COMO QUISER.