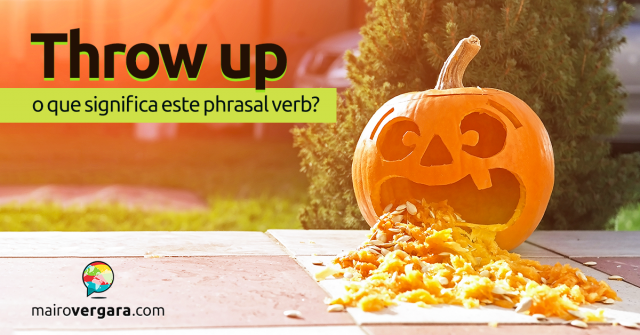 Juro que pensei duas vezes antes de escrever os post sobre o phrasal verb throw up, pois um dos seus usos mais comuns é no sentido de vomitar. Mas, depois me lembrei que essa expressão tem mais quatro sentidos, que são igualmente importantes.
Throw up pode ser usado como construir algo rapidamente, abandonar algo, levantar algo rapidamente e no sentido figurado de levantar questões ou problemas. Usando o Anki diariamente, você consegue praticar o inglês e assim, fixar os diferentes usos de um mesmo phrasal verb, como o throw up. Quer conhecer mais sobre essa ferramenta de repetição espaçada? Clique aqui e leia nosso tutorial completo.
1 – Os exemplos abaixo são de throw up no sentido de vomitar:
I always have to throw up after drinking too much.
Eu sempre tenho que vomitar depois de beber demais.
The prawns she ate at lunch made her throw up and she had to go home early.
Os camarões que ela comeu o almoço fizeram ela vomitar e ela teve que ir para casa mais cedo.
Poor Wally threw his dinner up.
O pobre Wally vomitou seu jantar.
(Throw up é um phrasal verb que pode ou não ser separado. No caso da frase acima, o autor resolveu separá-lo, mas isso não é obrigatório.)
He threw up his dinner.
Ele vomitou seu jantar.
(Threw é o passado simples de throw.)
I feel terrible – I've been throwing up all night!
Eu me sinto péssima – Eu venho vomitando a noite inteira!
Outra tradução: Eu me sinto terrível – Eu vomitei a noite toda!
(A construção have + been + verbo com a partícula ing é chamada de present perfect continuous. Você não precisa se lembrar deste nome, apenas saiba que este tempo verbal expressa que algo vem sendo feito há algum tempo e continua até o presente.)
2 – Agora, throw up como levantar questões ou problemas:
The talks threw up some interesting possibilities.
As falas levantaram algumas possibilidades interessantes.
This system has thrown up a few problems.
Esse sistema levantou alguns problemas.
(Has + verbo no particípio é o tempo verbal chamado de present perfect. Neste caso, ele passa a ideia de que algo ocorreu no passado mas não sabemos quando.)
The accident threw up many questions.
O acidente levantou muitas questões.
3 – Throw up no sentido de construir algo rapidamente:
They sure threw that building up in a hurry.
Eles com certeza ergueram aquele prédio com pressa.
They threw up the building in only a few weeks.
Eles construíram o prédio em apenas algumas semanas.
The houses were thrown up in a matter of months and were  not well built.
As casas foram construídas em questão de meses e não foram bem construídas.
The builder threw up three houses in a matter of a few months.
O empreiteiro construiu três casas em questão de poucos meses.
4 – Throw up como abandonar algo:
She threw up her job to go travelling.
Ela abandonou seu trabalho para ir viajar.
After the results of the poll came in, she threw up her campaign for the Senate.
Depois que os resultados da pesquisa chegaram, ela abandonou sua campanha para o senado.
She threw up her campaign for mayor.
Ela abandonou sua campanha para prefeita.
He threw the idea up because there was no support for it.
Ele abandonou a ideia porque não havia nenhum apoio para ela.
5 – Finalmente, throw up como levantar algo rapidamente:
The car wheels threw up a shower of stones.
As rodas do carro levantaram uma chuva de pedras.
The road was bumpy and the car in front was throwing up so much dust that we could hardly see where we were going.
A rodovia era acidentada e o carro da frente estava levantando tanta poeira que nós quase não podíamos ver para onde estávamos indo.
They threw up their hands in exasperation.
Eles levantaram as suas mãos em irritação.
The color guard threw up the flag.
O guarda-bandeira levantou a bandeira.
Como throw up é um phrasal verb com muitos sentidos, é importante que você pratique os exemplos do post, para poder entender as diferenças entre eles. Se gostou, não se esqueça de compartilhar!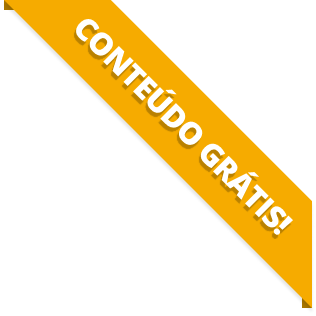 BAIXE O MATERIAL DO POST(PDF+MP3) PARA ESTUDAR QUANDO E COMO QUISER.