Pronto para aprender mais uma expressão? No post de hoje você irá conhecer uma expressão muito simples, mas muito usada e que te ajudará a soar melhor ao falar inglês. A expressão é to be better off. Apesar de estarmos acostumados a sempre nos deparar com "pegadinhas" nas expressões da língua inglesa, esta tem um sentido quase próximo de sua tradução literal. Como você sabe, a palavra better significa melhor e apesar de termos a partícula off na expressão, to be better off transmite o sentido de se passar para ou estar em uma situação melhor que a anterior.
Para entender bem esse sentido no contexto, continue lendo o post, pois selecionamos vários exemplos para lhe ajudar nessa tarefa.
Antes de irmos para os exemplos, gostaria de recomendar rapidamente que você leia o nosso tutorial do Anki. Se você ainda não conhece a ferramenta, você está perdendo muita coisa. Leia o post e descubra como o Anki pode potencializar seus estudos da língua inglesa.
Agora, veja os exemplos abaixo:
They would be better off in a cheaper apartment.
Eles estariam melhor em um apartamento mais barato.
We'd all be better off if we were in Florida.
Nós todos estaríamos melhores se estivéssemos na Flórida.
I know I'd be better off in a warmer climate.
Eu sei que eu estaria melhor em um clima mais quente.
I think you'd be better off if you bought a new car and didn't try to repair your old one.
Eu acho que você estaria melhor se você tivesse comprado um carro novo e não tentado consertar o seu velho.
You would be better off taking the train instead of driving.
Você estaria melhor pegando o trem em vez de dirigir.
(Aqui uma tradução mais natural seria: Seria melhor se você pegasse o trem em vez de dirigir)
I felt better off after the rise in stock prices.
Eu me senti melhor depois da alta no preço das ações.
I know you're unhappy that the relationship ended, but you're better off without him.
Eu sei que você está triste que o relacionamento acabou, mas você está melhor sem ele.
People in this country are far better off than they were ten years ago.
As pessoas neste país estão muito melhores do que estavam dez anos atrás.
Obviously we're better off now that we're both working.
Obviamente nós estamos melhores agora que nós dois estamos trabalhando.
He'd be better off working for a bigger company.
Ele estaria melhor trabalhando para uma empresa maior.
Chegamos ao fim da dica de hoje e se você gostou, não se esqueça de compartilhar este conteúdo com outras pessoas. Se você quiser, os áudios dos exemplos apresentados aqui estarão disponíveis no final do post. Até a próxima dica.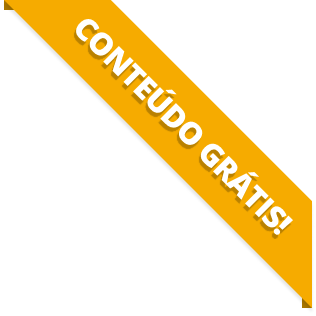 BAIXE O MATERIAL DO POST(PDF+MP3) PARA ESTUDAR QUANDO E COMO QUISER.